When it comes to choosing a hue for your bedroom walls, there are so many to choose from, you may have trouble picking just one. Well, let us help you narrow it down! Did you know that certain colours that promote rest, relaxation, and quality sleep? And they may not be the colours that you think! We used Beauti-tone's Colour Visualizer and gave a bedroom a makeover in four great colours!
Too Blue Hue 
The colour blue is one that is associated with the ocean or the sky, both things that can be associated with calmness, subsequently lowering blood pressure and slowing respiration and heart rate of individuals with this colour on their bedroom walls.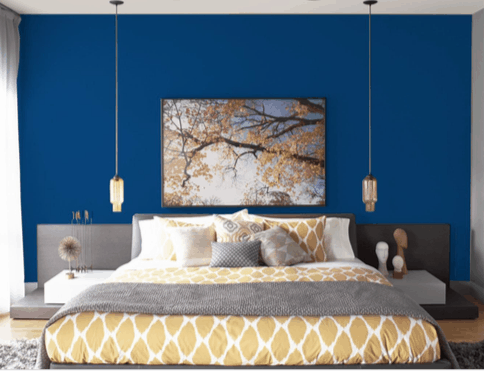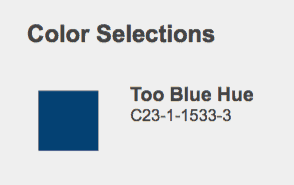 Yellow Tail 
You wouldn't think yellow would be great for a bedroom but it actually is! Muted shades of yellow stimulate the nervous system, provoking positivity but also relaxation.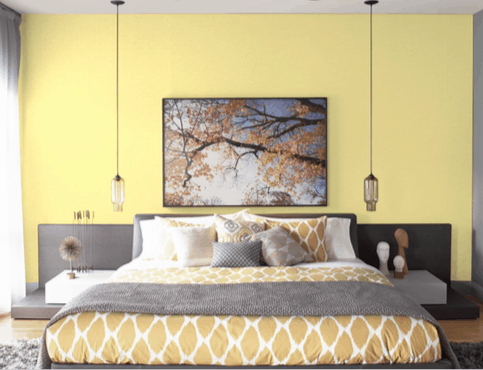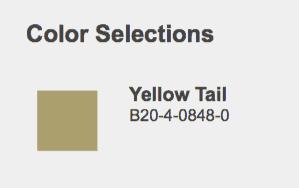 Gedney Green 
In addition to being the most-mentioned hue in 2017 so far, green is considered to be a restful colour for the eye; (which makes sense considering it's a combination of the aforementioned blue and yellow). To boot, green is said to promote fertility, making it a strategic colour choice for the bedroom.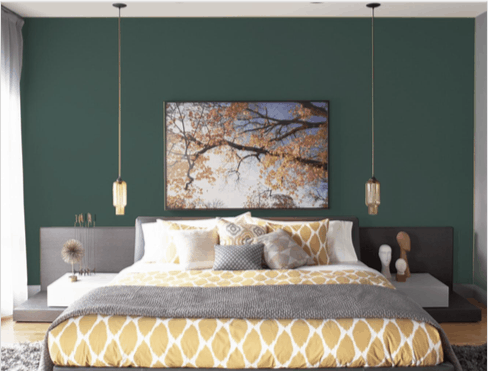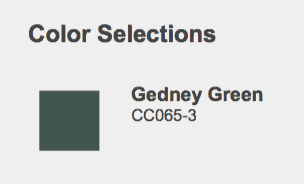 Liberty 
According to the ancient teachings of feng shui, you can't go wrong with warm skin tones for your bedroom walls because they create an energy similar to a human embrace.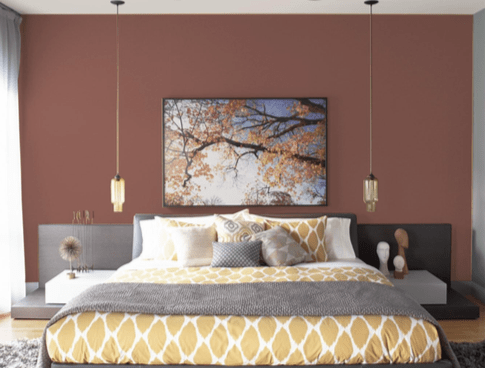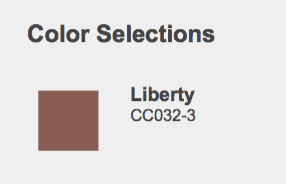 Still not sure what colour best suits your bedroom walls? Check out Beauti-tone's Colour Visualizer online or download their app to test out a wide variety of hues before you start!
Text by Zakiya Kassam
Save