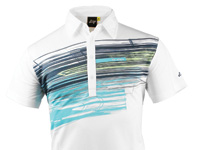 "Colour is all the rage for spring and summer, from primary hues to vivid neons," says Alex Yandryk at Golf Town. He should know, the veteran vice-president and divisional merchandise manager for the Softlines division of Canada's largest golf retailer, has been tracking golf fashion trends for years, and this season, he says, will be eye-popping..
"In both tops and bottoms, attention-getting colours like yellow and orange dominate the lines," Yandryk continued, citing the Nike Fashion Graphic polo and Puma Golf Duo Swing polo among the spirited 2013 men's collections.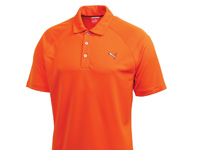 High-impact tones continue through to the accessory side, including caps and belts, with companies like Puma and Sligo leading the charge.
"Plaids also remain strong," says Yandryk. "Whether it is a two-colour or a fashion five-colour design, today's golfer is wearing plaid." Puma's men's Tech and Nike's Dri-FIT pants are both prime examples, with each featuring a moisture-wicking finish and a flex fabric to allow for a full range of movement.
In women's wear, knit bottoms and sleeveless prints capitalize on the flex fabric trend.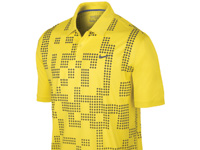 "Technology has not only changed the way golf is played, it has changed the way it looks," says Yandryk, who notes a movement to a more European fit—closer to the body—both in pants and shirts.
And when putting your outfit together, mix and match with complementary colours, he advises. "Colour blocking (pairing complementary colours to create your own dynamic look) and modern prints in polos are definitely key in today's looks."