We love our furry friends and they love us, no question about it! Here are some tips and tricks to make taking care of our pets a lot easier!
1) If you have a difficult time brushing your dog's teeth: Squirt some enzymatic dog toothpaste on a rubber chew toy or rope and let them chow down.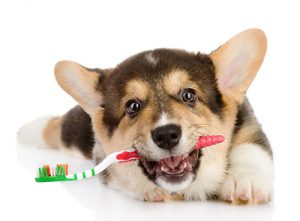 2) Should you have to give your dog medicine, you can make your own pooch pockets to make that a lot easier for them to take the medicine. Mix together 1 tbsp milk, 1 tbsp peanut butter and 2 tbsp flour. Form into 12 bite-size pill pockets.
3) A carabiner is a very easy to leash your dog.
4) Baking soda takes dog urine out of carpets. Sprinkle it over the spot, let it sit and then sweep or vacuum it up.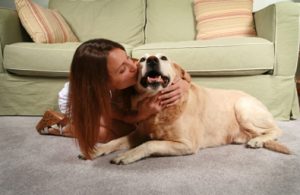 5) If your dog eats o fast, put a ball in the bowl. They will be forced to move it around the ball to get at the food.
6) For the dog who loves to rip apart stuffies, make a homemade Hol-ee rubber ball. This will deter them from ripping your stuffies apart.
7) If your dog is sick, add some chicken broth to the drinking water.
8) If your dogs hair is all over your furniture, put on a damp rubber glove and run the gloved hand over the furniture to collect the hair.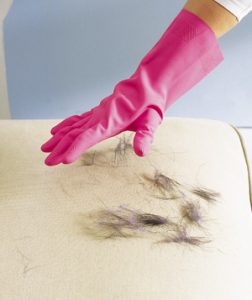 9) A shower caddy is great storage for your dog shampoos and such.
10) Use an old plastic juice jug to dispense dog food.
11) If your teething puppy loves destroying cords, squirt bitter apple spray on a paper towel and moisturize the cord with it.
12) Should your dog be scared of storms; run a dryer sheet over them. They more scared of the static electricity built up in their fur.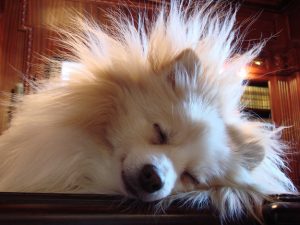 13) On hot summer days, fill up an inflatable pool with water and ice.
14) Add water to your dog shampoo to make it last longer.
15) Put up this chart of what your dog can't have so if visitors come around they know.