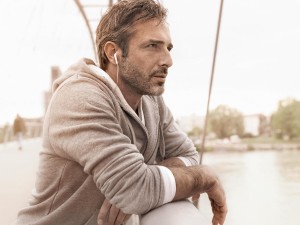 (NC)—Let's face it: we all want our corrective devices to be as fashion–forward as we are. Gone are the days of thick–lens glasses, braces with head gear and bulky, out–of–date hearing aids. Today, Canadians who experience hearing and vision loss or who require corrective dental care have affordable, comfortable, and often invisible options.
For those who crave the natural look without glasses, contacts have long been the perfect solution. New brands have become more comfortable and colour contacts are even an option.
Dental care has also been revamped. Those who require braces now no longer have to fear wearing large metal devices night and day. Even simple braces are practically a thing of the past, with invisible veneers and "clear" solutions s available for those who prefer discreteness.
Perhaps the newest corrective device is the tiny, extended wear "invisible" hearing aid, better known as Lyric. Inserted deep inside the ear canal by a hearing professional, Lyric is hassle–free; there are no batteries to charge, no maintenance required and no daily insertion by the wearer. Often called "the contact lens for the ear," it sits for up to four months at a time and offers convenient, "24/7" natural hearing.
Although 10 per cent of all Canadians suffer from hearing loss, only one in six Canadians who suffer choose to wear hearing aids. Internal hearing aids can be a great solution, as the device is inserted by an ear care professional and allows the wearer to participate in everyday activities, from showering and listening to an MP3 device, to jogging and sleeping.
If you suffer from hearing loss, don't let your life be impacted because you're worried about a bulky hearing aid. Visit www.phonak–lyric.com to find a hearing healthcare professional near you.
www.newscanada.com