Need a house for your furry friends? Limestone Trail offers many cabin/shed styles that would suit your dog to a T(bone)!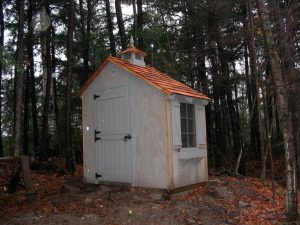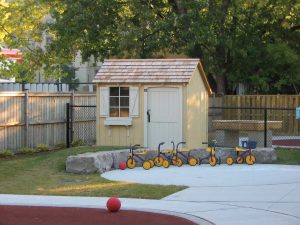 1. Small to medium dog/cat? A Limestone Trail Cabana will do the trick. These darling salt-box roofed buildings range in size from 4'x7′ to 7'x14′, so it can be as cosy or spacious as room allows. Door and window configurations are customizable to suit your needs and are stained to match your palette. A split door could let in lots of fresh air without letting out Rover, although probably wouldn't stop Kitty. Install a few high shelves near the windows to give Kitty that preferred high vantage point and a view!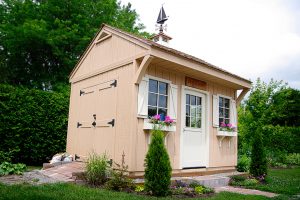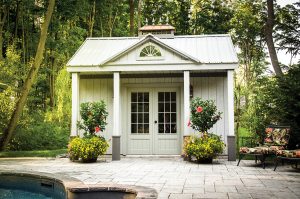 2. Medium to large dog? A Limestone Trail Cabin is a great solution. Lots of room for Fido plus extra space for storage of garden or pool equipment and tools. Cabins come in sizes from 10×10′ to 20'x20′ with all kinds of sizes in between. Customize yours with an added wing out the side for a little or a lot of storage or room to entertain alfresco.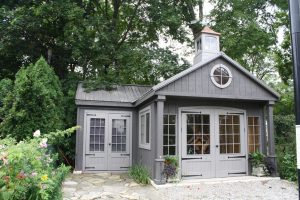 3. Large to extra large dog (aka husband's man cave)? A Limestone Trail Coach House might be your answer! This is a stunning, big building for those who want lots of room. The main section is 12'x20′ with a 7'x10′ wing. It's easily big enough to drive a car inside and still have room for storage. Or set it up with a sitting room, or exercise room, or studio, workshop, office, TV room…. the possibilities are endless!
Do you want one of your own? For more info about Limestone Trail visit www.limestonetrail.com or call 800.810.8223.
Text by by Monika Schaefer, Limestone Trail