When it comes to Christmas trees it's not just about the way it looks. Well okay, it's about the way it looks. But why does it have to be green? I love the idea of repurposing an old Christmas tree by spray painting it! On the 2015 Holiday Episode of the Marc & Mandy Show, we gave two old trees a new look with Krylon spray paint – one in a luxurious golden copper colour (achieved by using both copper and gold spray paints) and another in a lovely Ocean Breeze blue.
Marc's Christmas Tree Decor Tips
1. For a lux look, create a jewelry inspired tree! Think pearls, rhinestones and lovely brooches. For a coordinated look, take old costume jewelry pieces and spray paint them with gold Krylon spray paint! You can turn a lot of old "junk" into gorgeous ornaments with a bit of spray paint!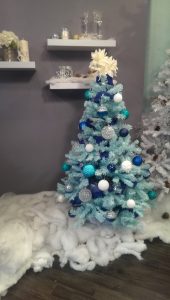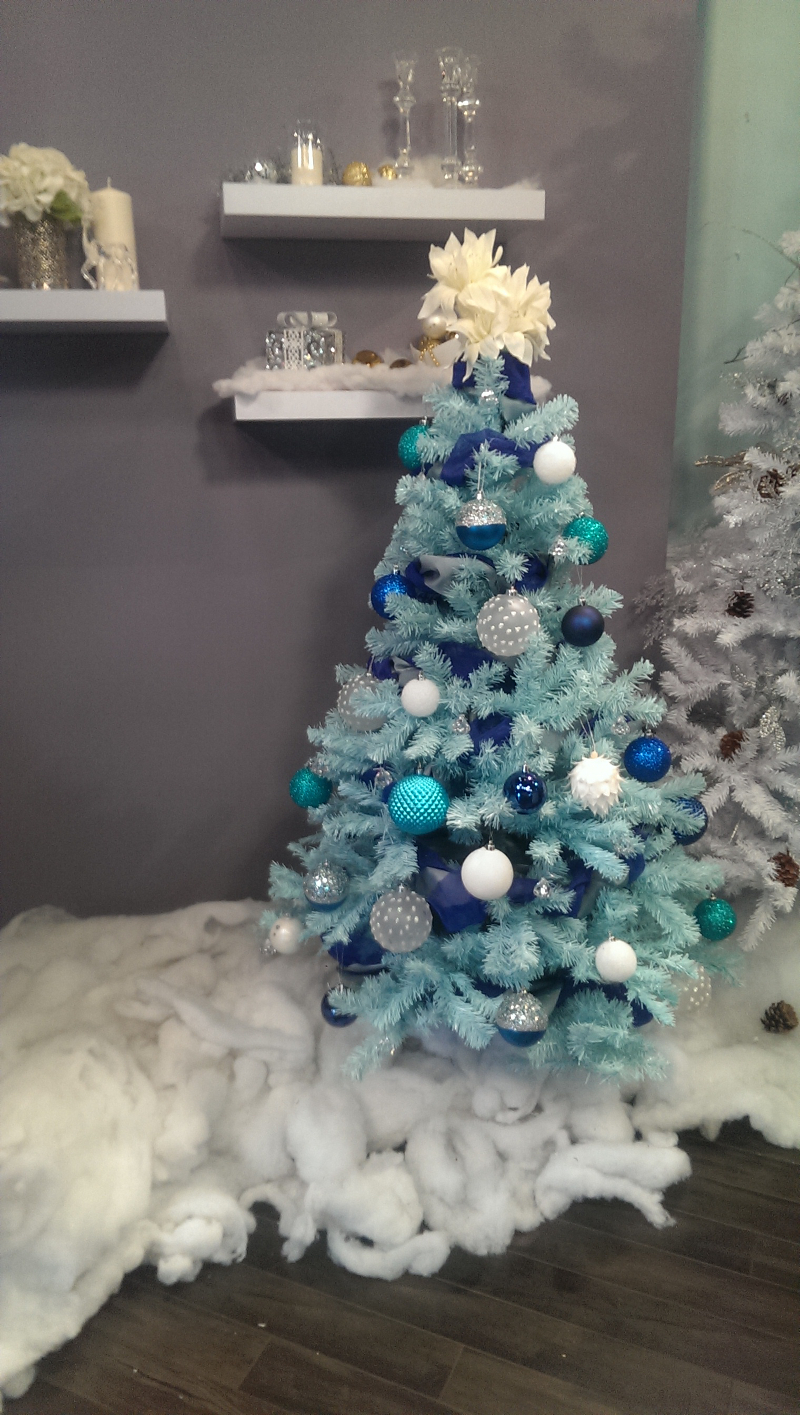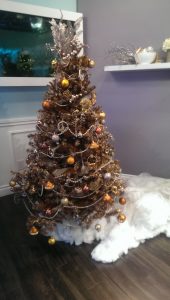 2. I get sick of the same tree topper year after year after year.  Instead of a traditional tree topper, we've used metallic floral stems popping out of the top of the tree to create a stunning finish for our gold tree. For our blue tree, we went a little sofer and used silk florals instead.
3. If you want to change up your colour scheme this year, you don't have to throw out all of your Christmas decorations. Pull a colour from your existing scheme and pair it with a new colour for a fresh look. For example, if you're have burgundy and gold ornaments, try pairing the burgundy with silver or the gold with a lovely teal for a completely new look for less!
Save