Marc and Tracy explore some of the hottest backyard decor ideas from Portico Outdoor Living for 2016!

We think having great outdoor furniture is a must for any home! Tracy, from Portico Indoor and Outdoor Living, shares some of her favourite outdoor pieces to enhance your home's exterior.
Tracy's first favourite is a line of eco-friendly outdoor furniture, made entirely from recycled milk jugs. It bears resemblance to wood, and as an added perk, the maintenance for this material is extremely low.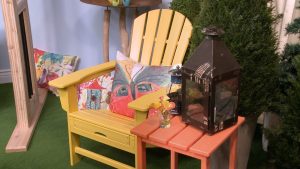 The next piece is a chair hammock. These are available in 15 different bright, sunny colours with about 150 different cushion options to choose from. Because this piece is small and portable, it can fit in so many different places: for instance, in a boat house, your screen porch or a gazebo.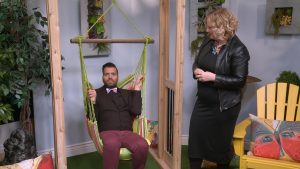 Vertical wall gardens are very trendy right now. You can fill them with artificial succulents or real plants. You can also use them indoors, for instance in your kitchen, to create an herb garden.