10 Fun Things To Do Together As A Family in 2011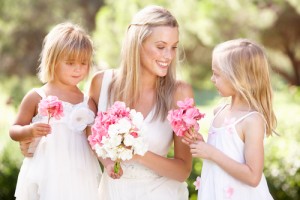 It's back-to-school time, and that means it's the perfect time for you to make some good resolutions that this year will be the one that your family spends quality time together and tries new things. Start the year off right by planning some activities for the whole school year that will get your family together and encourage some family bonding. None of these ideas cost a lot or involve lots of technology, and all of them will help get your kids off the computer and TV and spending time with each other instead.
Set aside one Sunday a month where no one is allowed to have any scheduled lessons, extracurricular activities or playdates. Every month, assign a different member of the family the task of planning the day's activities and schedule according to the budget and guidelines you assign. This exercise will give kids a taste of budgeting and planning, and will also surprise you with the creative ideas they come up with! Plus, you will all enjoy the day spent making family scrapbooks, playing football in the park, or browsing at the bookstore.
A recent trend that has been sweeping the so-called "mommy blogs" is an idea to have families create "family crests" featuring their first initial and motifs that are important to them, and using that crest on special family jewelry or accessories. You can participate in this trend without resorting buying online rings from Whiteflash. Host a ring-design contest in your house, and head to a local bead shop to choose fun faux gemstones and diamonds for the ring yourself.
Kick off the holiday season with a day at the pumpkin farm instead of a day at the mall. After choosing a pumpkin or two, and picking a barrel of apples, head home to carve your jack-o-lanterns and bake some pies. Seeing you turn off your Blackberry and pick up a peeler will set a good example for your kids to do the same.
If you're planning a midwinter vacation for your family, get your kids involved and help them learn something about research, planning and budgeting by letting them research some vacation options and then hosting a family-wide vote when you narrow it down to two or three ideas.
Reach out to other families with kids the same age as yours. It can be hard enough coordinating a day out with one family, never mind two, but the benefits can make it worth it. Your kids will spend time with new playmates of different ages, you can get some much-needed adult time catching up with a friend, and by switching off planning responsibilities, the outing becomes easier on everyone.
In exchange for all the good behavior you expect out of them this school year, promise to learn about one thing that they love. It could be memorizing all the lyrics to Justin Bieber's latest hit for a karaoke battle with your daughter, or taking on Wii Boxing for a match with your son. Your kids will get such a kick out of seeing you try to act like a tween they won't even notice they're all spending time together.
If you have a smartphone-equipped family, encourage everyone to spend virtual time together even while running through their busy days with an app called Instagram. While similar to Facebook in theory, Instagram is a much smaller social network that allows you to form closed groups. That way, your kids can share pictures and comments only with the other members of your family, even relatives and grandparents who live out of town.
So often, living in a city or town means you never actually bother to go see the sites that tourists come to your area specifically to see. What local highlights have you been ignoring? Whether you live near the Statue of Liberty or the world's largest ball of twine, set aside a day to experience a bit of local tourism as a family.
Most families have hours of home video footage lying around on old VHS tapes. Invest in a digital converter and some basic video editing software and start a family-wide home video project. Let your kids add cool sound effects, music, and fun scene transitions, and send DVD's of the finished project to the grandparents or other relatives. Don't forget to have a premiere night for the finished movie—red carpet, gourmet popcorn and all.
Unfortunately, 2011 has already brought with it too much tragedy. Between the natural disasters of Joplin and Japan, your kids are probably wondering how to handle bad news. Show them that they can be agents of good by starting a family fundraising project of some kind, and pledging the funds to a charity that supports victims of tragedy. Have a bake sale, run a local charity race, or sell clothes and toys in a garage sale. Teach your kids that having fun can also make someone's life a little better.
Guest post written by Houston jewelry store – Whiteflash.