Baby's first word: "iPhone"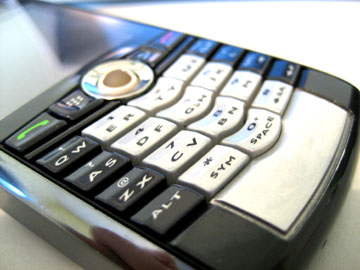 (NC)—Not sure how to log on to your favorite website, conduct a Google search or sign up for a free e-mail account? Ask a five-year-old.
Well, maybe not. But statistics show that youth today are more technologically advanced than youth of any other generation. Many five-year-olds are quite comfortable with computers and the internet, able to browse the web and navigate around their favorite websites. As age increases, so too do their technological capabilities.
Parents are now buying iPods, smartphones and gaming consoles for kids as young as 8 and 9, and children begin to request these devices as early as age 4. According to a 2009 survey by The Pew Internet & American Life Project, 66% of US children aged 8 to 18 own a mobile phone. The study also found that 1 in 3 teens send more than 100 text messages per day (totalling 3000 text messages per month). Text messaging is the most popular way teens interact with their friends, more popular even than face-to-face contact, email, instant messaging and voice calling. (Voice calling, however, is still the preferred method for talking to parents).
And age really doesn't seem to be a barrier. A study by the Nielson-Norman Group found that children aged 3 – 5 (who can't yet read) are familiar with the word "Play" because they see it so much when clicking to start an online game. As age increases, so does the amount of time spent online.
And advertisers are well aware of this trend. A recent Wall Street Journal investigation into online privacy found that popular children's web sites install more tracking technologies on personal computers than do the top websites aimed at adults.
Do your kids spend a lot of time surfing the web? Visit www.youthprivacy.ca.
www.newscanada.com