Text by Sheila Kolesar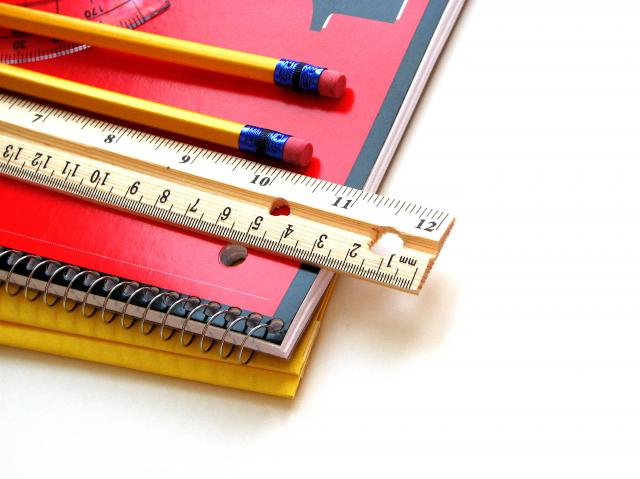 It's been a great summer so far. You've taken your children on a "field trip" a week. Last week it was the Imax, next week its Wet N Wild (If the weather holds up). You're still looking forward to the beginning of September when the kids become the property of their new teacher. That's great, but the school supplies list you put on the fridge so you wouldn't lose it, is staring you in the face. A month to go, how are you going to afford to get all those supplies, backpacks, shoes, clothes and caution fees together?
One idea is go shopping, get everything on the list and lose the grocery-shopping list for that week. There is no way you are going to get supplies for your family and food in the same week. Unless….
Another idea is to take one week at a time!
First thing, take a look at how many weeks there are left until school starts. Divide the list into that many weeks. Make sure you divide it evenly – a pair of pants, pencil crayons, binders this week, shoes, markers and glue the second week, backpacks, pens, Kleenex the next week. This way you haven't broken the budget, you spread the "love" around to all and the family can still eat because you haven't lost the whole grocery list. This also saves you time because you aren't running around the weekend before school starts like a chicken with your head missing. It is hard to buy supplies that are not there. You know, the items that you need would have already been picked up by mothers who planned their shopping
Do you have any plans to go across the border? This is another great idea. Give your kids a weekend away with a pool, maybe a theme park, and you can get some shopping done (for them AND you). You can get some cheap supplies there. The dollar is at a great rate right now. Make sure when you are shopping that you take a look at where the product was made. If it was made in Canada, the United States or Mexico, you won't pay duty thanks to the free trade agreement. If you go somewhere where they have outlet malls you can get some brand name items at a reduced rate. Target is a great place to shop. They have fashionable items that are unique. This gets your children clothes and shoes that everyone else won't have.
By planning ahead the only stress you will feel on September 5th will be to release the little hands that you have been holding close to you all summer long. September 5th is just another day that is there to remind you that time is marching on, your children are growing up and they need you a little less (especially when your youngest is going into school full time this fall)