Bullying strikes a personal chord with young singers – By Liza Reginald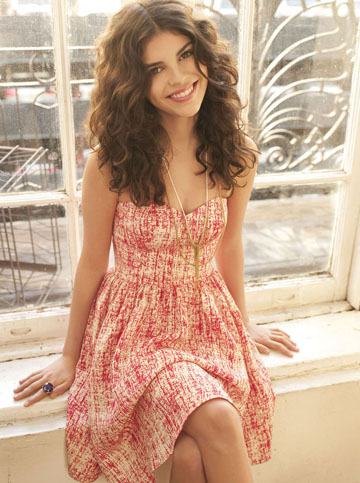 (NC)—Musical acts Nikki Yanofsky, Saveria and Lindsay Hamilton have each recorded a bullying-prevention anthem to encourage youth to stand up to bullying for this year's national Bullying Awareness Week. Now in its eighth year, the week runs from November 15-21 and seeks to raise awareness about an issue common in many Canadian schools and one that has directly affected the young artists.
"I think we all know someone who has been hurt by bullying or have even been hurt ourselves," said Saveria who, at 13, sees the impact of bullying on her classmates and friends in her hometown of London, Ontario. "That's why it was important for me to help out by writing a song that expresses my feelings and encourages those listening to stay strong."
Nikki Yanofsky, the talented singer who soared to fame as the voice behind "I Believe," the theme song of the Vancouver 2010 Olympic Winter Games is also helping raise awareness. "My hope is that people will listen to my song, and the songs of the other artists, and be inspired to do what they can to take a stand against bullying."
Music videos for Saveria's original song, "Don't Push Me Down" and Yanofsky's cover of "Ooh Child" can be seen on Family throughout Bullying Awareness Week as well as on the network's website (family.ca) where bullying prevention resources are also available. The two songs are joined by Lindsay Hamilton's own composition, "Dream On," written, the musician says, with her two younger sisters in mind.
"I want my sisters and other students to have the confidence to be whoever they want to be," said Hamilton, who along with being a musician is also a television and radio personality. "If kids can walk their school with their heads held high then it will be easier for them to say no to bullying."
www.newscanada.com