No-Carve Pumpkin Décor Ideas for Kids
You want to get into the spirit of Halloween but you cringe at the idea of carving a pumpkin; maybe because the thought of your kids using a knife makes you anxious, or the thought of ruining a perfectly good pumpkin pie filling makes your inner Betty Crocker cry. Don't fret, there are other options out there that can put a smile on your little ones faces while keeping your baking itch and sanity intact.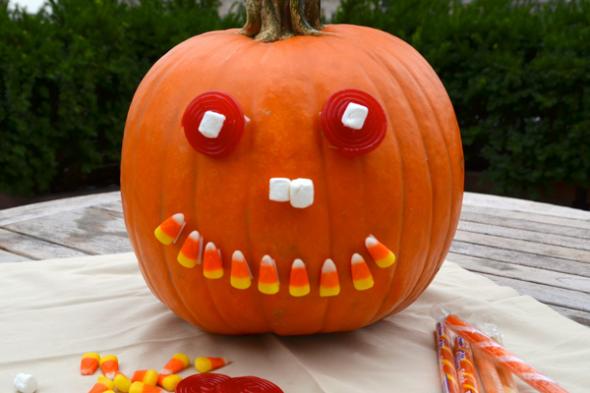 Kids will love to help glue pieces of candy onto a pumpkin to create a masterpiece, especially if their allowed to munch on some along the way. Be sure to remind them that the candy with glue on it is no longer edible.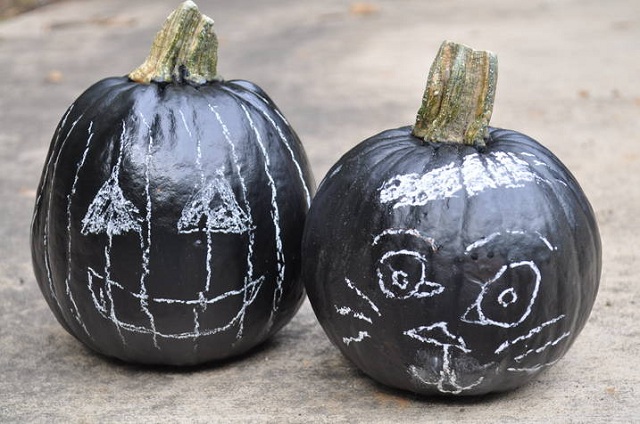 Krylon Chalkboard Paint and chalk are the only supplies you need for this next project; other than a pumpkin. Tape the stems and spray the pumpkin with chalkboard spray paint. I recommend applying a few light coats, allowing it to dry between each coat. You can change the face and decorate it over and over again. This craft is especially nice for toddlers and young kids.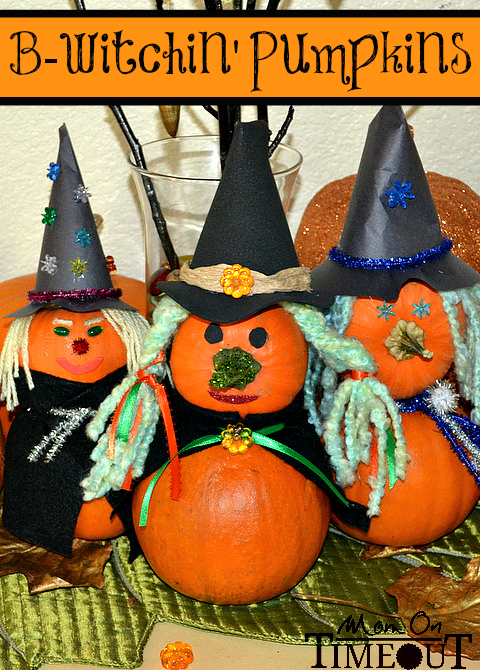 Witches and pumpkins are a common site at Halloween; why not combine the two? These witches are adorable and fun to make. This is a craft that could appeal to children of all ages. Stack and decorate, it's that simple. Other cute ideas include WINNIE THE POOH, CATS, and DONUTS.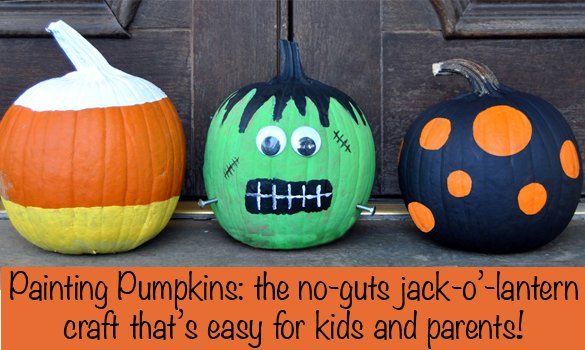 Let your child unleash their inner Picasso with craft paint, a brush, sponge, and whatever else your imagination can think of.  Add a little spook to your yard by using glow powder or glow-in-the-dark paint.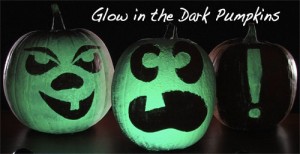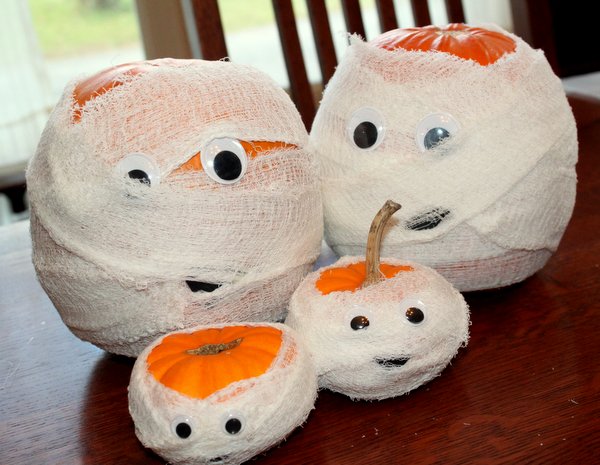 One of my favourite parts of Halloween is the creepy, hair-raising and frightening decorations I get to create and display; ghosts, goblins, mummies, spiders etc.. You can bring some of those spine-chilling elements into your décor, without scaring the kids.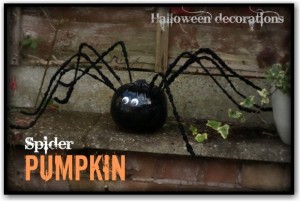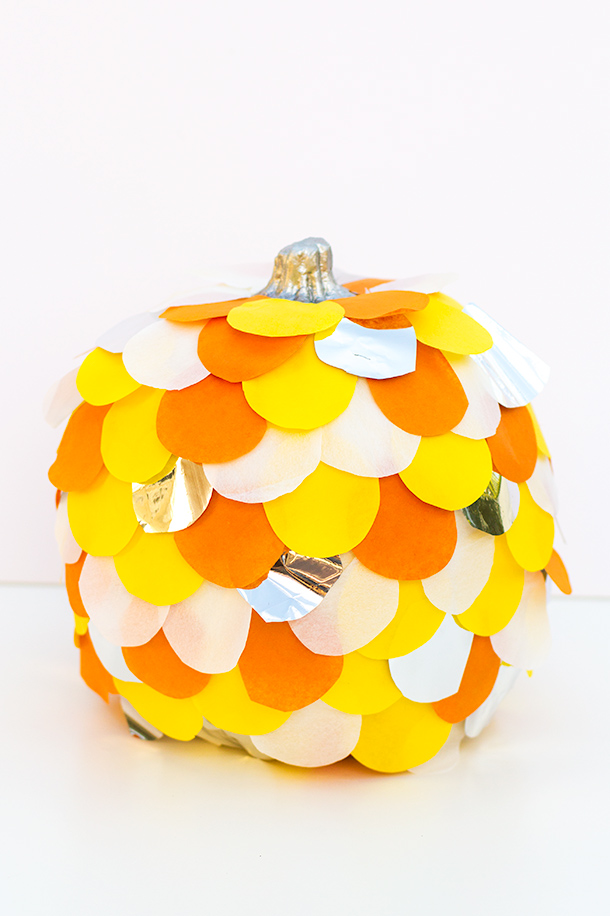 If you're looking for a different way to decorate a pumpkin that's not like the rest of the pumpkins in your neighbourhood, try this scalloped tissue paper pumpkin.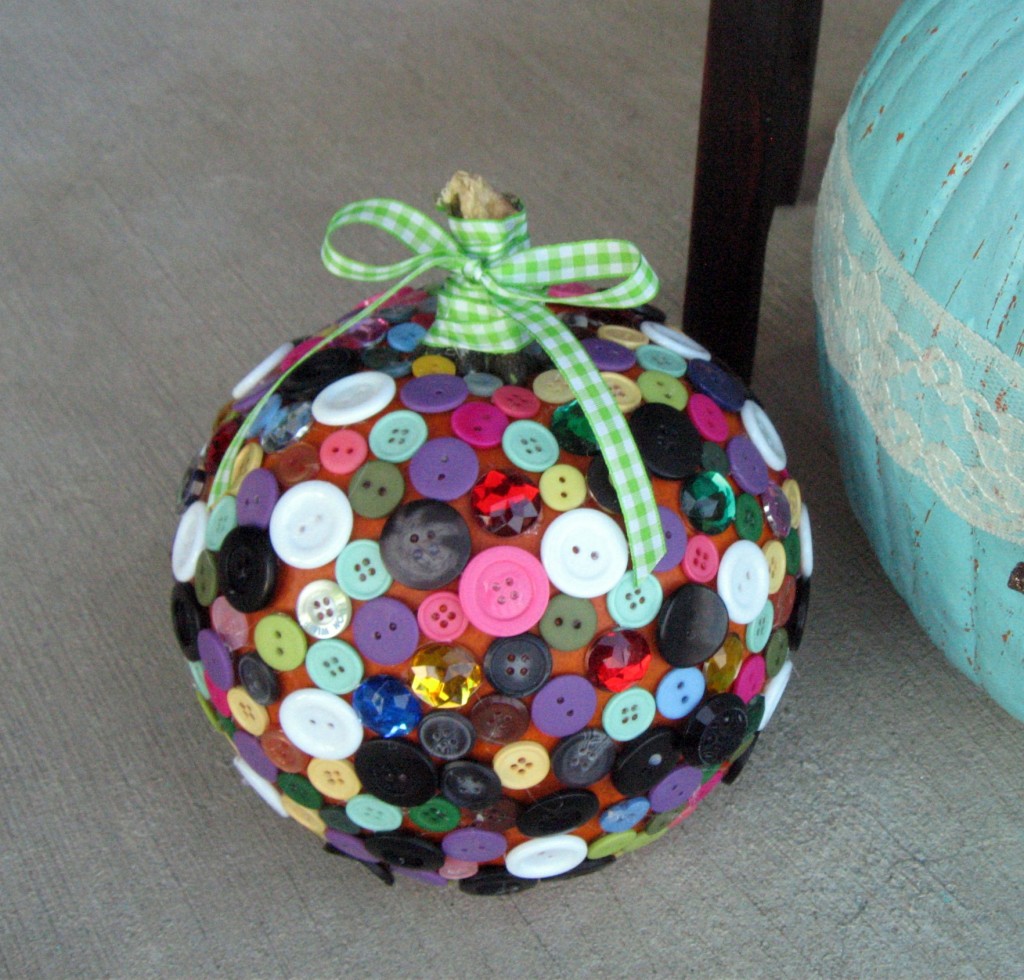 This last pumpkin is something I would have never thought of trying; a button covered pumpkin. Such a unique idea. You could use a random pattern of buttons or you could create a picture with a specific colour and then fill in the rest with random colours. Another option would be to write a message in black and orange and the rest in other colours.