Celebrities Who Got It Right: Geek Glasses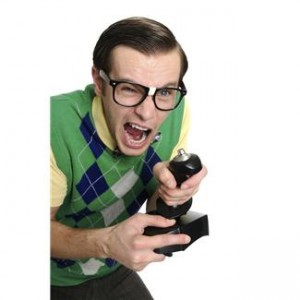 Long gone are the days when being labelled a 'nerd' was considered an insult. Today, 'geeky chic' is an image to aspire to, with celebrity A-Listers leading the way with geeky glasses, cardigans, prints and brogues galore. These are the top celebrities who pull off geeky glasses with ease…
Anne Hathaway
From her role as Catwoman in The Dark Knight Rises, to arty teacher in hit romance One Day, Miss Hathaway proves she is certainly versatile in her acting skills. And it now appears the same applies to her fashion credentials. She is able to quickly switch between glamour goddess in full-length gown for the Oscars and edgy fashionista in cool geeky glasses. For the premier of Ice Age, Anne wore a pretty fringed purple mini dress paired with oversized nerdy glasses frames. The glasses feature a retro square frame in tortoiseshell for ultimate nerdy chic. Worn with her hair loosely tied back in a ponytail, Anne looks smart and sophisticated, without looking too casual.
Justin Timberlake
From NSYNC boy band member to solo artist, to successful actor, it appears there is no end to Justin's talents. Along with his career successes, it appears he has made some progress in the style department too. Long gone are the days when Justin wore polo neck sweaters and purple tinted sunglasses; he now favours smart suits with nerdy frames. His favourites are a pair of simple black wayfarer-style glasses which ooze intelligence and quirky style.
Scarlett Johansson
It could be asked if there is anything model and actress Scarlett can't pull off and it seems this applies to her eyewear too. Scarlett looks great in her oversized chunky black frames with a simple black v-neck top. To add some glamour to her look, Scarlett styled her hair pulled back in a retro quiff for a real vintage feel when accepting an award.
Jay-Z
King of rap, Jay-Z, is no stranger to bold accessories but this normally comes in the form of bling gold necklaces and jewellery. However, at recent events, Jay-Z has been spotted in black wayfarer-style frames worn as part of a casual outfit with blue chequered shirt. Demonstrating the versatility of black nerd glasses, he has even worn his favourite frames to a black-tie event, proving that geek style isn't just for daytime.
Pharrell Williams
Another rapper who is a fan of the geeky look is Pharrell Williams. Pharrell manages to make nerdy specs work with a rapstar outfit. He wears his glasses with bright red cap and matching chequered scarf and somehow, it works.
So if you're thinking about investing in a pair of your own nerd glasses, take a hint from the celebrities and stick to simple styles with black or tortoiseshell frames. As for the rest of your outfit, it seems as though anything goes. Dress them up with a pretty dress or suit or create a fun retro look with vintage glamour style.
Victoria is a fashion blogger for DirectSight, a leader in cheap prescription glasses.