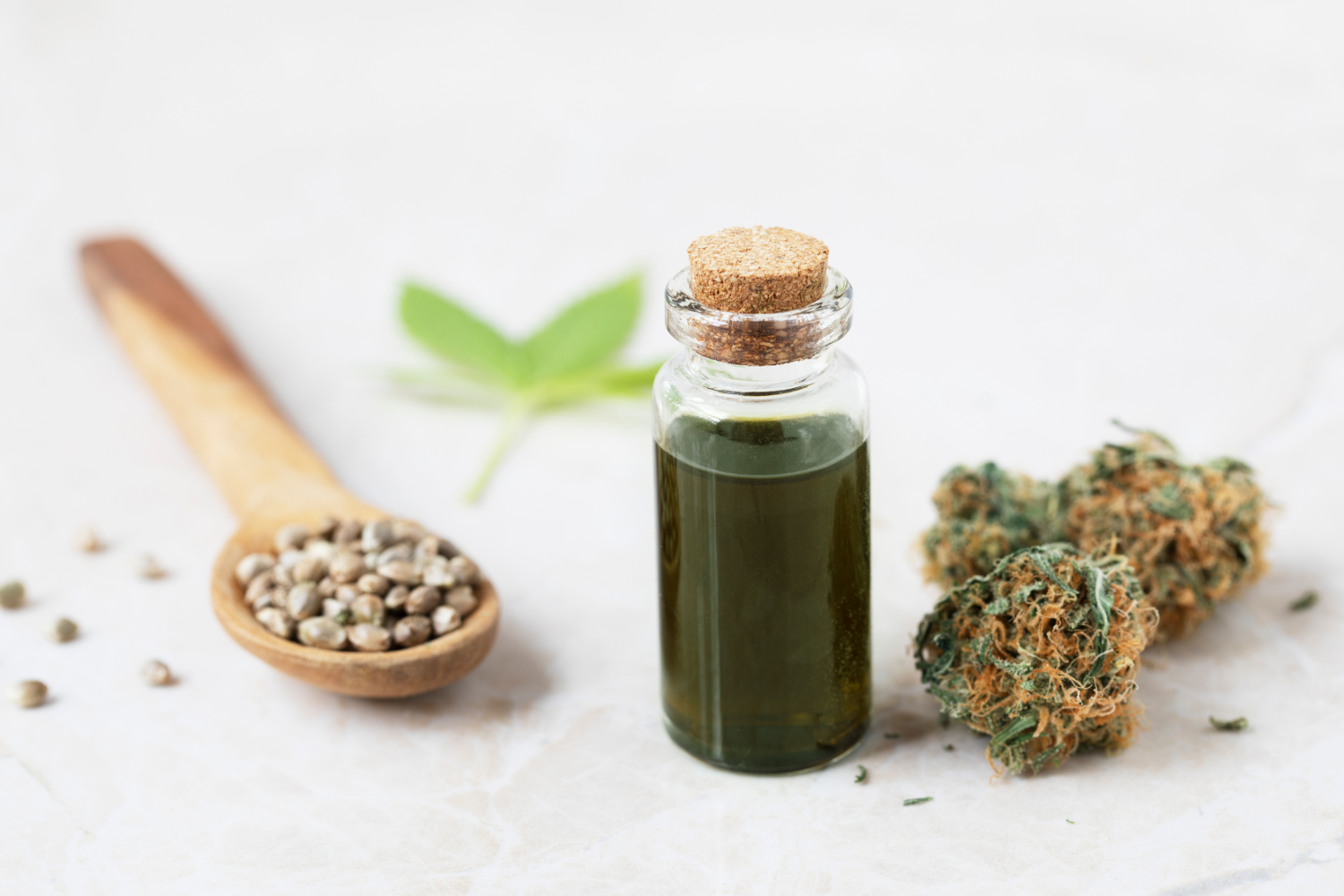 Comparing CBD with Traditional Medications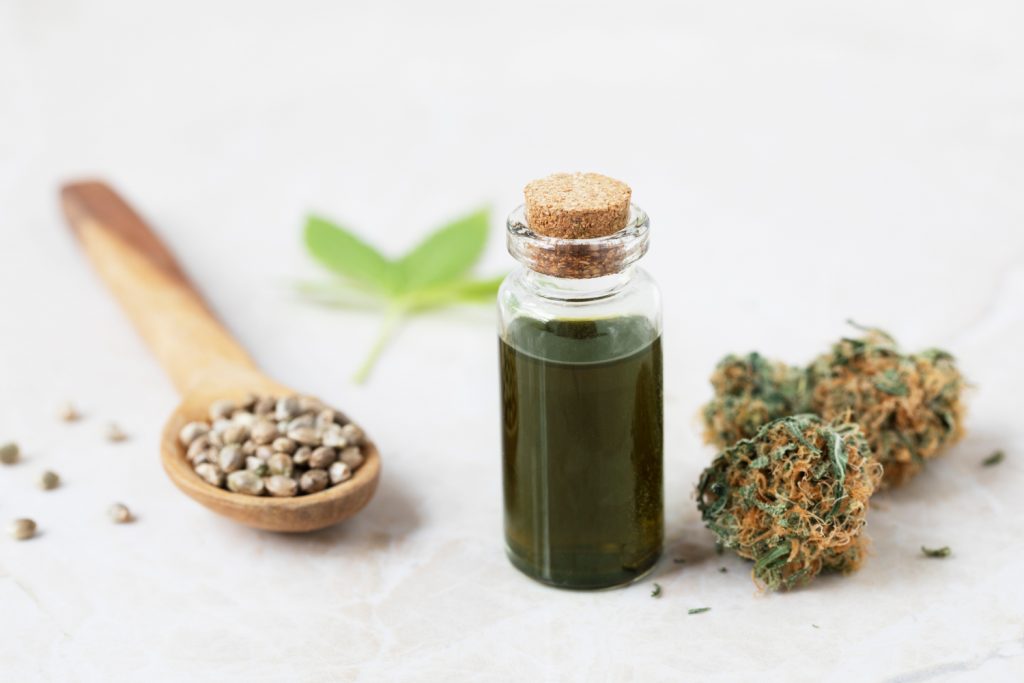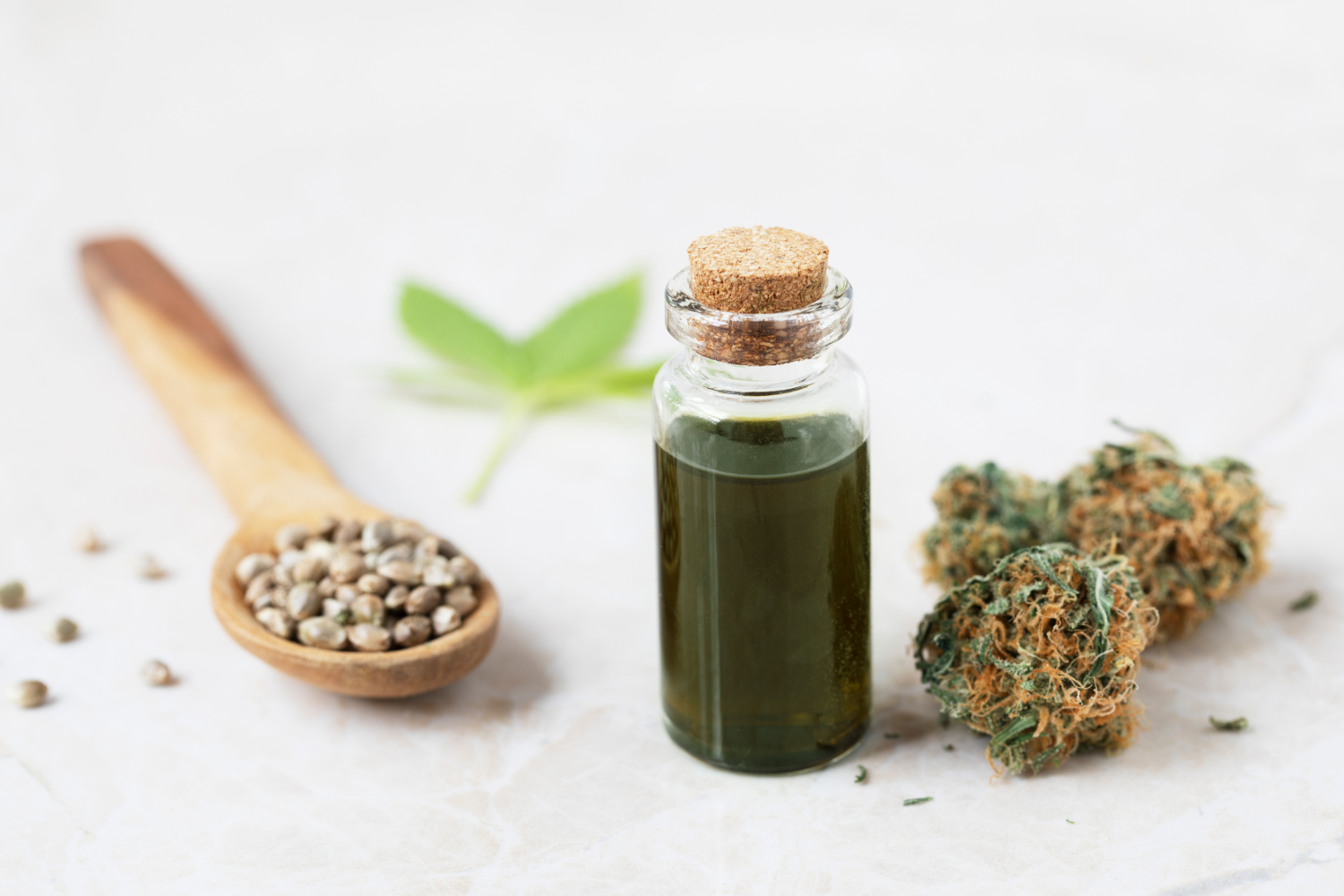 In 2020, there are lots of different over-the-counter options available to help treat chronic conditions like pain or insomnia. Most of your standard drug stores have a wide variety of pain relief tablets, NSAIDs, anti-inflammatory creams, and sleep medications available to help soothe what ails you. But after the 2018 Farm Bill passed, allowing for the commercial sale of hemp and CBD products, many drugstores have started offering over-the-counter CBD products too. If you're here, you're probably wondering how CBD compares to traditional medicines. Here's everything you need to know: 
What is CBD?
CBD (short for cannabidiol) is a cannabinoid found in cannabis and hemp plants. Cannabinoids are chemical compounds found in cannabis that reacts to our bodies similarly to naturally occurring chemical secreted by the brain. Like THC, the cannabinoid responsible for getting you "high," CBD has a variety of uses within the body. However, CBD is a non-psychoactive cannabinoid and reportedly will not make users feel mentally compromised in any way. While it doesn't alter your mind, it has affected many users physically in a variety of beneficial ways. 
Evidence suggests that CBD can be used as a(n):
CBD reportedly works by affecting our endocannabinoid systems, which help the body to stay regulated. Evidence suggests that the endocannabinoid system can help to regulate our sleep-wake cycles, general mood, metabolism, inflammation, stress management, pain perception, and other crucial body processes like digestion and respiration. 
CBD is well-received by the endocannabinoid system, which processes cannabinoids such as CBD in the same way it processes naturally occurring brain chemicals nearly identical in structure. Research suggests that CBD plays a significant role in pain management and other systems that play a part in body regulation, balance, and overall health.
Side Effects
Many over-the-counter medications can have severe side-effects for some users. For example, ibuprofin's contraindications include such issues as shortness of breath, skin rashes, gastric bleeding, liver and kidney problems, and anemia. Some people are even fatally allergic.
For sleep medications users can experience things like Dizziness or headache, dry mouth, blurry eyes and double vision, balance problems, constipation, sweating, and erectile disfunction.
There are some reported side effects associated with using CBD as well. Since the FDA doesn't regulate CBD, it's essential to know your facts and to only buy CBD products from reputable manufacturers. Always talk to your doctor before taking CBD or before starting any new dietary supplement program. 
According to anecdotal evidence, some people have experienced side effects of CBD such as:
Dry mouth
Low blood pressure
Drowsiness
Lightheadedness
Signs of liver injury (not common)
Additionally, evidence suggests that CBD should not be used by pregnant women, as many hemp oils contain ingredients that may be harmful to fetuses and infants. People with liver disease or prior liver injuries should take lower doses of CBD to prevent possible additional damage to the liver. Also, early CBD research reports suggest that high doses of CBD may cause tremors in people with Parkinson's disease to get worse, while at low doses, it can make them less aggressive.
Traditional Drugstore Medicines Vs. CBD Efficacy
Most over the counter drugs are used to treat analgesic pain or reduce inflammation. If you're shopping around your average drug store, you may find upset-stomach relieving medicines, pain-relieving creams, and sleep aids, too! If you have a headache or a general ache or pain, the ibuprofen you keep in the medicine cabinet is your go-to. The drug is stable and has few adverse side effects, and it also works well enough for pain.
CBD, on its own, is credited for its ability to treat pain, though it can also be used for other things. As an anti-emetic, anti-inflammatory sleep aid, CBD may replace other trusted medicines like Tums and Advil, sleep aids like Ambien, or sports creams like BenGay.
In 2017, a survey was conducted by the Brightfield Group, which asked 2,400 patients of HelloMD, a digital cannabis healthcare platform, about their CBD use. A total of 80% of survey responders agreed that CBD products are very or extremely effective as a regular treatment for chronic pain or inflammation conditions. 
An equally impressive 42% of respondents reported that they quit using both pharmaceutical and over the counter medications to treat things like chronic pain and inflammation. Since they added CBD products to their medicine cabinet, 56% of responders said that CBD was more or much more effective than pharmaceutical drugs for pain management, though they still use their prescriptions. 
While the majority didn't quit using traditional medicines, 66% of respondents reported that CBD was more or much more effective than over-the-counter products at treating their pain. Survey responders anecdotal reports show that many users replaced drugs like Tylenol, Advil, Vicodin, anti-inflammatory sports creams like BenGay, and sleep aids like Ambien altogether with CBD. 
So how does CBD stack up?
All in all, people experience mixed results with CBD, and your results may vary. However, countless studies and mountains of anecdotal evidence support the idea that CBD is more effective than many over-the-counter NSAIDs and analgesic pain relievers, including sports creams, sleep aids, and stomach-upset medicines. 
While most people who try CBD have great results using it, many people don't feel any difference in pain or inflammation when taking CBD. Others may have a very high or low natural tolerance to CBD. In contrast, others may be allergic to it entirely because cannabinoids interact differently within each different person's unique body and endocannabinoid system. 
When comparing CBD to other over-the-counter drugs and traditional medicines, it's crucial to think about the quality of the CBD products you're trying, what's in them, and how they're made. Quality CBD products are full-spectrum and include other non-psychoactive cannabinoids, plant compounds, and terpenes, which all work in unison within the endocannabinoid system to promote stronger beneficial effects. Reputable CBD brands are open and transparent about their products and everything in them. Be sure to get lab results for extra peace of mind. 
Keep in mind that full-spectrum CBD products will always be more beneficial to the body than CBD isolates alone. If you're interested in trying full-spectrum CBD products to see how they stack up against over-the-counter drugs and traditional medications for yourself, make sure you buy from quality CBD sellers.