Creating an Effective Parent-Teacher Relationship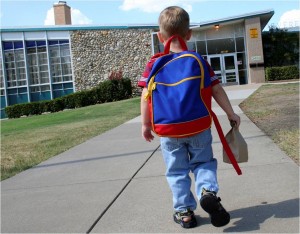 Children spend more waking hours at school than they do at home. When your children go to school, you're not simply dropping them off. You're entrusting them into the care of the school, the teachers and other members of the school faculty. School is where our children get an education, learn social skills, obtain character building tools, get motivation to succeed and achieve self-awareness. An important part of your children's education and developmental well being, is to establish an effective relationship with their teacher and other staff members.
I asked a middle school teacher for pointers to establish a good parent teacher/relationship. These are the elements that he looks for:
"Start the Year Off Right"
Meet the teacher at the beginning of the school year. Most schools offer a come and go the night before the first day of school, for parents and students to meet the teacher, and familiarize the child with the classroom.
Show up with your child, prepared with questions and information that the teacher should know about. Talk to the teacher about your child, discuss any concerns that you may have.
Share methods that have worked in the past, and reassure the teacher that you are aware of the issue, and prepared to work together to resolve it.
Exchange e-mail addresses and phone numbers for future questions and comments.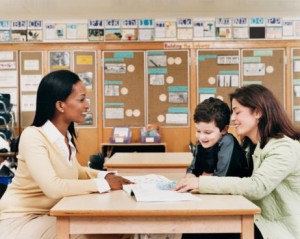 "Stay Connected"
Use a contact method, such as e-mail, to keep in touch with the teacher throughout the school year. Teachers appreciate being contacted by parents about the well being of their child. When teachers see parents showing initiative, they are encouraged to continue doing their best to provide the best school experience they can give to their students. Teachers have many students to grade, watch over, and guide. It isn't always possible to reach out to all the parents with over-due assignments or low test scores.
"Teachers are People"
Give thanks for everything they do for your child. An inexpensive gift, that could be a DIY project that you and your child do together, goes a long way.
Also remember that the teacher is a person who may have an off, or bad day. If your child comes home with a concern or complaint about the teacher, try to stay neutral and contact the teacher. Ask the teacher if everything is ok, teachers experience stressful days at work and may even have home stress.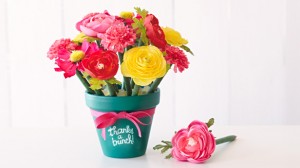 "Volunteer/Donate"
Offer to volunteer, either your time or some supplies to the classroom. Have a chat with the teacher and ask what would be needed for the students or the classroom. It's important to speak with the teacher before bringing anything to the school because every school has different policies regarding food and supplies.
"Be a Team Player"
Be in the know about test dates and assignment due dates. Don't hesitate to correspond with the teacher on a regular basis asking questions. Teachers see constant communication as a positive. They appreciate that the parent is willing to be involved and hands on with their child's education.
Show up for special events. Know what's going on in your child's school. It happens that parents have to work, or have prior commitments that conflict with the school play or a fundraiser. In which case, send a simple note in your child's backpack or agenda, explaining the situation.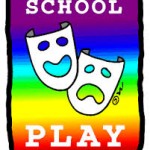 "Problem Solve"
If there's a problem, talk to the teacher. Be ready to collaborate, not attack or defend. Assume that the teacher has your child's best interest in mind and respond calmly and tactfully. If necessary, request a meeting with the teacher, your child, and yourself, to come to a solution together.
Remember what PARENT stands for:
Partner. Be there for your child and teacher.Help your child prepare for school at home, and keep abreast of school events
Advocate. Work for change in the classroom, school, and district. Attend school board and PTA meetings.
Resource. Help your child by providing his teacher with information about him. The more she knows about your child's home life, the more she'll be able to help him learn.
Encourager. Support your child and teacher. Believe in them. Compliment jobs well done.
Negotiator. Be willing to talk. Be open to finding innovative solutions.
Team member. Do your share of the work. Teachers can't fix everything themselves. A child's education takes place at home, too.