Decoding Distance Learning
Text by Mary-Ann Shukla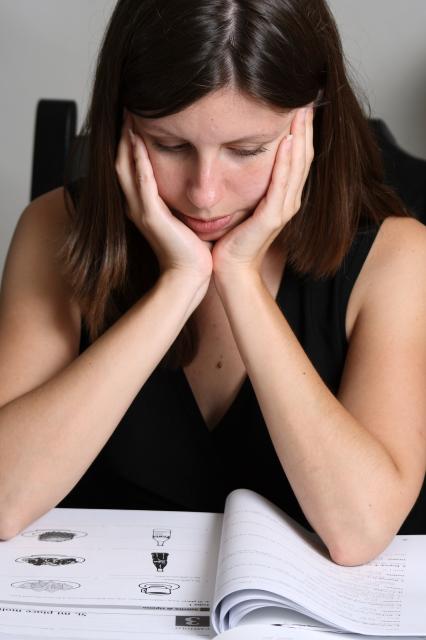 With increased availability of distance learning students can become overwhelmed with the vocabulary and options available to them. Each institution has its version of what is fundamental asynchronous and synchronous learning. Asynchronous learning delivery is not in real time; materials are accessed or presented as taped or in paper format. Synchronous learning is real–time according to a fixed schedule such as live video feed and learning while your instructor may be in a different location but with video and sound being captured and transmitted live to you to wherever you are.
Both methods allow students a portion of control over how and when they will be learning. The difference lies in how much control the students have, additional resources required to access materials and ultimately, the evaluation methods used to assess learning.
e-Learning courses are reliant on a computer such as WebCT, an online (asynchronous and synchronous) course delivery system. It's important for your learning experience that you are capable of navigating a computer and the Internet easily. WebCT is easy to use if you have basic computer experience, but if you're not comfortable, or do not have access to a computer and internet, you may not get the most out of your learning experience. A system that includes high speed internet, a sound card, speakers, printer and a clear monitor would all be an investment in success.
The software you work on at home should be compatible with your alternate work sites allowing you to move between your home and the institution you may be visiting or studying at. Software incompatibility when you print at an alternate site will cause you to lose valuable time. Time or lack thereof is one of the many reasons students cite as being a motivating factor for taking distance learning.
Flexible Study can include independent study and scheduled time slots when you are in touch with other students and the instructor. This scheduled time may include transmission via LearnLinc, live video streaming, or other means such as teleconference, all vocabulary for delivery methods. Students must make themselves aware of the frequency and delivery method being used for their particular course, along with the particular hardware/software requirements that accompanies the version that is being used.
Distance Learning courses are available on either an open enrollment or a term basis. In course descriptions, courses are identified as either OPEN or TERM.
An OPEN enrollment course may be started any time but must be completed within a specified time period. The time frame begins the date your course package is issued and ends on the date specified on your course registration Information sheet and receipt. Time frames vary from one month to one year for specific courses or institutions.
Many courses are available on a TERM basis and must be completed by the end of that term. Most TERM courses involve teleconferencing and/or telephone tutoring. TERM courses have a given start and end date in fall, winter, or spring terms. Some term courses are offered on a cyclical basis such as once a year.
Teleconference courses are offered on a term basis only, which usually begin in September, January, and April, and must be completed by the end of the term. Teleconference courses are run with groups of students with minimum and maximum enrollments. Students are registered on a first-come, first-served basis.
Classes are conducted over the telephone using a teleconference bridge that enables the instructor and students to communicate. To access the bridge, you dial a toll-free number and enter a pass code. Each course includes a series of one-hour, one-and-one-half-hour, or two-hour teleconference classes.
The internet is recommended to research more extensively the various institutions and methods discussed. Distance Education is delivered by most institutions in Canada and across the world. Students are no longer limited by geography. It is essential when taking part in distance learning to become an informed consumer, to access which method institution and course best fits your needs.