Dorm Room Must-Haves for Undergrads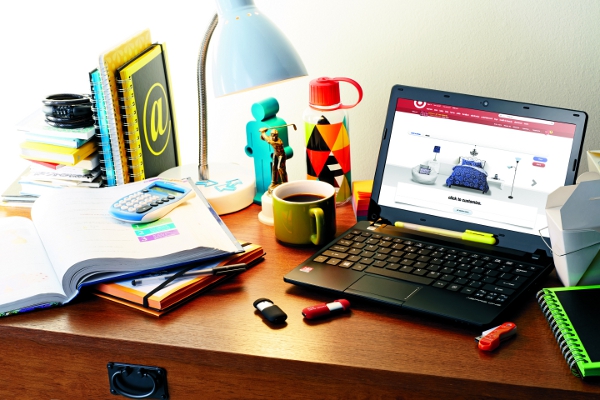 Heading off to college or university is an exciting time for students with this September marking the first time many will be out on their own.  To help set them up for a successful year – and to put parents' minds and wallets at ease – Target has compiled a list of dorm room necessities that will help make the new digs feel just like home before they can say "go Bullseye".
Bedding – comfortable and easy to wash bedding is key for students – especially if laundry is a foreign concept.  Cozy jersey sheets and warm duvets are perfect to keep students warm and well rested after a long library stint – and all for under forty dollars.
Technology – crucial for research and social media, as well as for saving paper, a computer is vital for campus life.  Look for a laptop or tablet that is portable and will cater to all their school and entertainment needs.
Dorm room chic – With a hallway of cookie-cutter like rooms, students will want to make their space their own.  Decorating on a dime is easy with simple additions like bright pillows, desk lamps, foldable chairs, picture frames, posters and small area rugs.  Small on-trend touches help create a unique space that is a reflection of their own personal style.
Stock the mini fridge – meal plans are great, but having a few extra items on hand is always a good idea.  Bottled water, granola bars for in between class, coffee and tea for a quick morning cup and late night nibble are all staples, plus shareable snack items will always go over well when meeting new hall mates.
Hot commodity – Target says it carries toiletries and beauty supplies at student-friendly prices so they can stock up to make it through each semester.  Put all the essentials in a portable shower caddy to keep things organized and everything in tow for the new morning routine.
With these necessities all conveniently found under one roof, students will easily be able to create the perfect "home away from home" this fall.
More information is available online at www.target.ca/backtocampus.
www.newscanada.com