From Pantry to Pretty: Natural Hair Treatments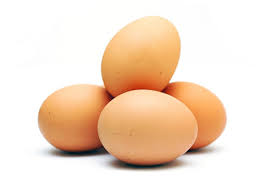 Eggs
More than just a yummy breakfast staple, eggs are also wonderful for your hair!
Normal Hair: Condition hair with the entire egg.
Oily Hair: Use egg whites only.
Dry Hair: Use egg yolks only.
Apply treatment and let stand for 20 minutes. Rinse with cool water (to keep egg from "cooking"), then shampoo as normal.
Dairy
Is your hair dull and lifeless? Lost it's sheen and shimmer? Try dairy! The lactic acid will gently strip off buildup, while the fat in the milk acts as a moisturizer.
Massage 1/2 cup of sour cream or plain yogurt into your hair and let set for 20 minutes. Rinse with warm and then cool water. Shampoo as normal.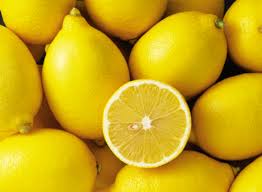 Lemony Fresh
I love lemon and olive oil on a salad, but your hair will love it even more! For a dry and itchy scalp, mix 2 Tbsp. Each of lemon juice, olive oil and water. Massage on and let sit for 20 minutes. Shampoo as normal.
The lemon juice helps rid your scalp of dead, dry skin, while the olive oil acts as a beautiful moisturizer!

Honey
Mother Nature's sweet secret is shared in the form of honey! If you have dull, limp, or lifeless hair, give yourself a Honey treatment!
Massage in 1/2 cup of honey (feel free to add a bit of olive oil to loosen "tough" honey) onto clean, damp hair. Let sit 20 minutes then rinse with warm water.

Cornstarch
Hair too oily? Here's an easy fix! Put cornstarch into an old salt or pepper shaker, then sprinkle onto your scalp. Brush through to remove excess oil and leave hair soft and luxurious!