Get Value-added on Family Travel this Summer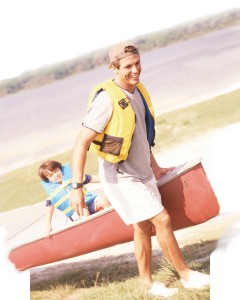 (NC)—Are you looking for ways to get the best travel value this summer? Take a look at these tips to help save you money:
Set a Limit: Create a realistic budget for you and your family and be sure to stick to it. Even during one of the busiest travel times of the year, be on the lookout for deals, vacation packages and family discounts.
Book Direct and Save: By staying at a value-priced hotel you'll have more money to spend on attractions and activities. Use the Internet to find the lowest rate and then book direct. For example, daysinn.ca has a best rate guarantee and with more than 90 locations across Canada there's sure to be one near your travel destination.
Get Rewarded: Join a loyalty rewards program such as Wyndham Rewards prior to your trip and start earning points or miles that can be redeemed on your next trip. Free night stays, gift cards, airline miles and more can help reduce the cost of your next family vacation.
Surf the Web:  The Internet is a valuable resource that can be used to gather information and research possible ideas. Book attractions, tickets and entertainment online as there usually are discounts or incentives.
Take Advantage of the Extras: Choose a national hotel chain where kids 12 and under stay free when sharing a room with a guardian. Days Inns offer this kind of deal at 90 hotels across Canada. Keep the family entertained on a budget by choosing a hotel with kid-friendly amenities like an indoor pool and waterslide.