Give Some Charm to All the Mothers in Your Family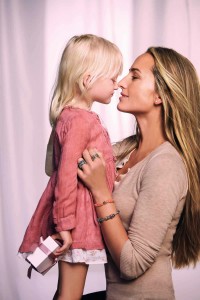 With gestures, gifts and cards, Mother's Day is a perfect opportunity to show our enduring appreciation for our wives, mothers, aunts, sisters and grandmothers. This may sound easy enough, but isn't it true that family life in the 21st century is a bit more complicated?
"We live in a time when the average family has more than one kind of mother figure to celebrate," says Janette Ewen, a style expert for leading jewelry brand, Pandora. "No two households are alike these days and with that in mind, Pandora has created a series of family-inspired charms."
If you want to find just the right Mother's Day gift, or gifts, Ewen suggests the following ideas, which can cut your shopping time in half. More gift inspiration is available online at www.pandora.net.
A gift to:
Mother: Make Mom's day with a hand-finished, sterling silver heart, engraved with the word "Mom" in eight different languages.
Mother from Son: Be the prince of thoughtfulness: give her a blue-enamel, heart-shaped double-dangle charm that says "Son" on the inside of one half, and "Mother" on the other half. Both hearts feature a textured sterling silver and oxidized design. This highly-requested charm joins last year's red enamel "Mother/Daughter" version..
Great Women: In sterling silver and sparkling cubic zirconia, honour the bonds between your female family members with a dangle that says "Sweet Sister," "Loving Mother" or "Grandmother." All three dangles have space on the back to engrave a message to transform the charm into a personal keepsake.
You're Like a Mother to Me: Touch her angelic heart with a "Love & Family" sterling silver charm featuring 12 smiling faces; or, let her know that you are "Purrfect Together" with a pair of sterling silver cats joining their tails in the shape of a heart.
New Mom: Teddy bear charms are also perfect for commemorating the first year with her bundle of joy. The pink teddy tells everyone "It's a Girl!" and the blue teddy proclaims "It's a Boy!" This Mother's Day Pandora will also offer a limited edition, two-tone 'Bear My Heart" charm, made of sterling silver and holding a 14k gold heart.
www.newscanada.com