Halloween Safety Tips for Families
Halloween is this Friday. Whether your kids are being accompanied by an adult or are old enough to venture out with friends, rules and safety precautions should be put in place to keep the kids safe. Here are my Halloween safety tips:
Decorations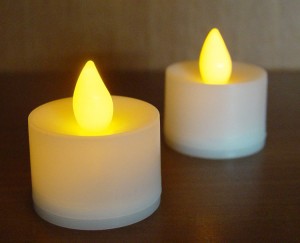 Dried flowers, cornstalk and crepe paper are highly flammable. Keep these and other decorations away from all open flames and heat sources, including light bulbs and heaters.
Remember to keep exits clear of decorations so nothing blocks escape routes. Keep outdoor pathways clear of tripping hazards for trick-or-treaters.
It is safest to use a flash-light or battery-operated candle in a Jack-O-lantern. If using a real candle, use extreme caution and make sure children are watched at all times when candles are lit.
Costumes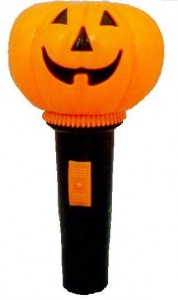 Avoid choosing a costume that is long and billowing or has trailing fabric, to avoid tripping.
Provide your children with flash-lights, glow sticks or any glow in the dark prop for lighting as part of their costume to see others and help others see them.
Tell children to stay away from open flames, be sure they know how to stop, drop and roll in case their costume catches fire.
If your child is wearing a mask, ensure that their vision isn't obscured. They need to be able to see where they are walking so as to not trip and fall,or bump into others or decorations as well as to look for traffic when crossing the street.
Candy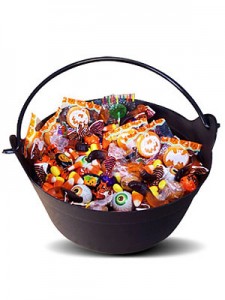 Eat only factory wrapped candy. Avoid eating homemade treats made by strangers.
Warn children not to eat any treats before an adult has examined them for evidence of tampering. (Look for pin holes, tears or discolouration)
Feed your kids a nutritious meal before they go trick-or-treating to help prevent them from snacking on their candy.
Rules of Conduct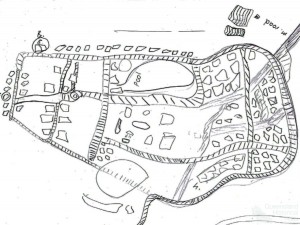 Walk on side walks whenever possible or on the far edge of the road facing traffic.
Remind them to look both ways before crossing streets and to be aware of their surroundings including vehicles parked on the street or backing out of their driveways.
Supervise young children and have older children travel in groups.
For older children, draw a map outlining the route they should follow.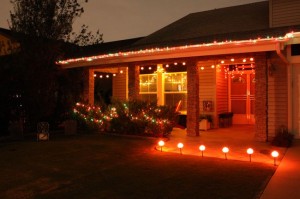 Teach your children to say NO! in a loud voice if someone tries to get them to go somewhere, offers them anything except a treat or tries to get them to leave with them.
Tell your children to never, under any circumstance, enter a stranger's home. Only accept treats at the door.
Advise your children to only approach homes that are brightly lit.