Healthy Co-Parenting at School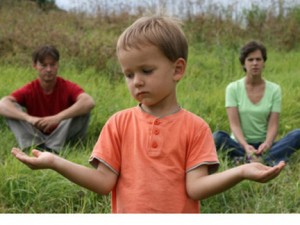 I'm going to talk a little bit about co-parenting. Co-parenting is something that I do, and I try my best to do it in a responsible, fair, and as mature way as possible in the best interest of my children. Co-parenting doesn't end in the home. Healthy co-parenting children also includes co-parenting with school work, teacher conferences, field trips and much more. In my experience, good communication is the key to a successful school year.
For me being on the same page as my ex is important to being consistent with our child. We discuss bed-time, homework and what punishments will be implemented if our expectations aren't met. At the beginning of every year, my son's father and I meet with the teacher(s) so we can discuss any academic concerns we may have as well as explain our co-parenting situation.
Throughout the school year I correspond by e-mail with the teacher with any concerns or questions I may have. I make a point of contacting my son's dad before I converse with the teacher to ensure that I include both of our questions and concerns, he is also then aware that I am approaching the teacher. I then inform him of the teacher's response so we can discuss the next course of action.
Co-parenting is different for everyone, making a plan is a good idea to steer clear of unnecessary conflicts.
HOMEWORK: Construct a well laid out plan so you and your ex know what your roles are. Your plan will have to reflect how much time each parent has with the child. For example if Dad only has the child every other weekend, then Mom may have to carry the bulk of the homework responsibilities. If that is the case, dad could be in charge of the big projects that the teacher has allocated a few weeks to complete.
In the case of 50/50 custody situations, find a happy medium that works for everyone Say Mom is in charge of homework on the weeks she has the kids, dad is in charge of the weeks that he has the kids. Big projects can be split 50/50 or Mom helps one child, dad helps the other.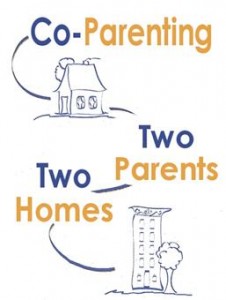 AFTER SCHOOL ACTIVITIES AND PARTICIPATING IN SPORTS: Before enrolling your child in after-school activities or sports discuss with the other parent time schedules, costs and the time needed to drive them to the activities or if there will be any responsibilities on weekends corresponding to the activity.
PARENT-TEACHER CONFERENCE: Believe it or not, teachers are used to co-parenting situations and all too often awkward parent-teacher meetings. Focus on the child and any concerns the teacher may have. Don't forget to discuss with the teacher your child's achievements, sometimes focusing on the positive can defuse a tense situation as well as give you something to rejoice with your child.
IN-SCHOOL BEHAVIOUR ISSUES: I cannot stress enough how important communication is and making the child's best interest first. With behavioural issues first communicate with the school, because they are the ones who may have to initially handle the situation. After you have talked to the school and come up with a plan with them, discuss what, if any punishment will be carried out at home. In some cases the punishment strategy may be different in each household.
COMMUNICATION: Never use your child as a messenger. Find a way to communicate that works for you. E-mail, texting and phone calls are always an alternative to talking in person if face-to-face discussions prove to be ineffective.
Listen to the other person's requests, concerns and any other thoughts they may have towards your child's well being. One parent may regard some things as more important than the other parent. For example, Dad may prioritize after-school sports over homework and Mom may think that sports are a waste of time. Try to find a happy medium where the child gets to participate in sports while still remembering the importance of school work, without making the child feel as though he's being pulled in different directions.