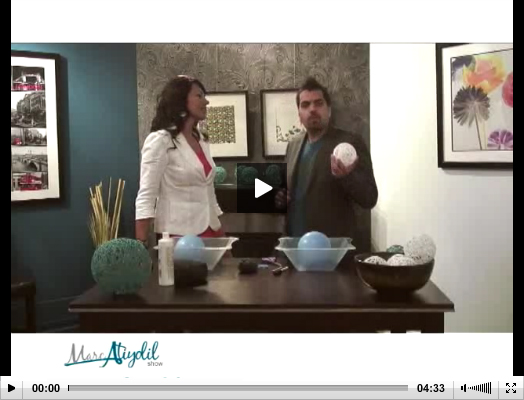 How to Make Decorative Lights
[flashvideo file="https://www.shopmarcdesigns.com/Video/June2.flv" /]
Marc Atiyolil and Lisa Clark put together a string of decorative lights using a simple DIY method. By wrapping yarn soaked in fabric stiffener around a small balloon and letting it dry, Lisa and Marc make a set of decorative balls that are then attached to a simple string of lights to create a modern alternative to traditional patio lanterns.
Supplies Needed:
Old Plastic Bowl
Balloons
Yarn
Foam Brush
Something to pop the balloons with
Fishing Line
Fabric Stiffener
A string of lights
Watch the show for complete instructions.