How to Survive Mosquito Season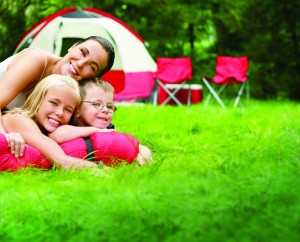 (NC) – With the hot, humid, and dry summer months ahead, we can finally look forward to being outdoors and enjoying all the fun activities summer has to offer.  However, summer is also a time where mosquitoes and deer ticks like to roam and make our lives miserable and uncomfortable.
Here are some tips and recommendations to make sure you make it through mosquito season:
• Wear light-coloured, loose clothes and avoid scented products when outdoors, especially from dusk to dawn, which is the peak feeding time for certain mosquitoes.
• Remove areas of standing water near your house as they can be breeding areas for mosquitoes.
• Clean Gutters: Gutters clogged with debris allow stagnant water to form perfect landing zones for mosquito eggs.
• Wear closed shoes and a hat to avoid deer ticks. Tuck pants into socks.
• Inspect your clothing and body after exploring wooded or grassy areas.
The best way to reduce bites is to use an insect repellent when spending time outdoors in mosquito-infested areas.  Unfortunately not everyone takes these precautions.  According to a survey conducted by Harvard University for the Harvard School of Public Health Project on the Public and Biological Security, 45 percent of adults in the United States did not take precautions to prevent mosquito bites.
Some theorize that it's because some older repellents with DEET are greasy and have an unpleasant odour, so people don't like to use them.  Many people don't realize there are new odourless and non-greasy products on the market today that make taking precautions against bug bites much easier.
In fact, Avon, the creators of the iconic Skin So Soft product line, launched a new bug repellent in Canada last year – Skin So Soft Bug Guard Plus Icaridin – that provides strong and dependable repellency against mosquitoes for up to five hours and deer ticks for up to seven hours.
Its key repelling agent, Icaridin, is an effective alternative ingredient to DEET.  It has a pleasant scent, is non-greasy and has a light, clean feel when applied.
Icaridin has been used worldwide since 1998, and is one of the best selling active ingredients contained in insect repellent products in Europe.  In the U.S., Icardian is known as Picaridin. The Skin So Soft Bug Guard Plus Picaridin has offered protection in the U.S. for those wanting to enjoy outdoor activities without the nuisance and concerns of bug bites since 2006.  It is now available in Canada through Avon Independent Sales Representatives. More information can be found at www.avon.ca.