Iconic Celebrity Fashion Statements As Famous As The Stars Who Wore Them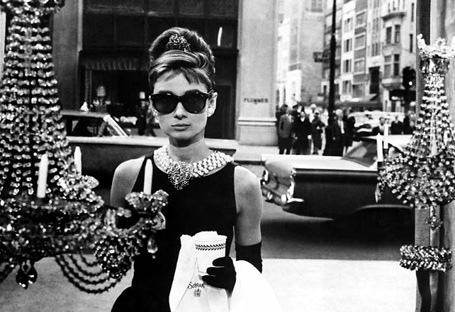 Image by Jerine
When Kate Middleton was photographed in a royal blue Issa dress for her engagement to Prince William; immediately copies popped up across the high street, and sold out within hours. Celebrity fashion statements are as iconic as the stars who wear them. Here are some of the greatest iconic fashion statements of the celebrity world, and the impact that they've had on our fashion trends today.
Madonna's conical bra
Many will remember Madonna boasting a striking gold conical bra by Jean Paul Gaultier on her 1990 Blond Ambition Tour in 1990. Lingerie as outerwear has been seen as a fashion trend ever since, with items such as bralets frequently featuring in high street shops.
Elvis' aviator sunglasses
Elvis was well-known for his accessories, and one of the most famous pieces was his aviator sunglasses. Nowadays, when designer sunglasses (or cheap imitations) are the only sunglasses, many still desire for the vintage aviator look thanks to the King.
Audrey Hepbern's LBD
Look on any teenage girl's wall, laptop background, or smartphone; and you are likely to find the iconic photograph of Audrey Hepbern in her LBD from Breakfast at Tiffany's, complete with a Cruella-Deville style cigarette holder. A staple piece of any fashionista's wardrobe, we owe our love of the classic LBD to our very own British Actress.
Michael Jackson's rhinestone gloves
Although you probably won't see modern dancers wondering around with glittering fingers, no one can deny that no other photo of a hand could be more identifiable than a rhinestone-covered one belonging to the King of Pop.
Britney's school uniform
At the tender age of 16, Britney burst onto our screen asking us to 'give her a sign' cos she's gonna 'hit it one more time'. Although her outfit of a school uniform (complete with pigtails) might indeed be one of her more 'oops' moments, there's no doubt that 'school disco' fancy dress parties of 2013 will be inspired by the pop sensation's outfit.
Gerri Halliwel's Union-Jack dress
Another iconic popstar, Spice Girls member Gerri Halliwell sported a patriotic union-jack dress to the Brit Awards in 1997. The outfit had such an impact that she collaborated with Next in 2012 to 'recreate' the dress.
Ursula Andress' 007 Bikini
Whilst the white bikini is now a common feature on our beaches (and the pages of celebrity magazines), the trend began with the one and only bond-girl, Ursula Andress. Following the actress's appearance in 007 film Dr. No wearing this cheeky little number (complete with a British Army belt and scabbard to hold a knife) sales of two-pieces in the high-street rocketed, and have been that way ever since. The Dr.No bikini is seen as an iconic piece in both fashion and cinematic history.
Who is your celebrity fashion icon? Do you have a favourite piece of clothing inspired by someone famous? Or are you going to be the next meat-wearing Lady Gaga? Let us know!
Rhiannon Davies is a fashion and lifestyle blogger who was wearing her grandad's sweater before it was cool. When she's not thrift-shopping, she writes for Valley Optics.