Kid-Friendly Cookie Recipes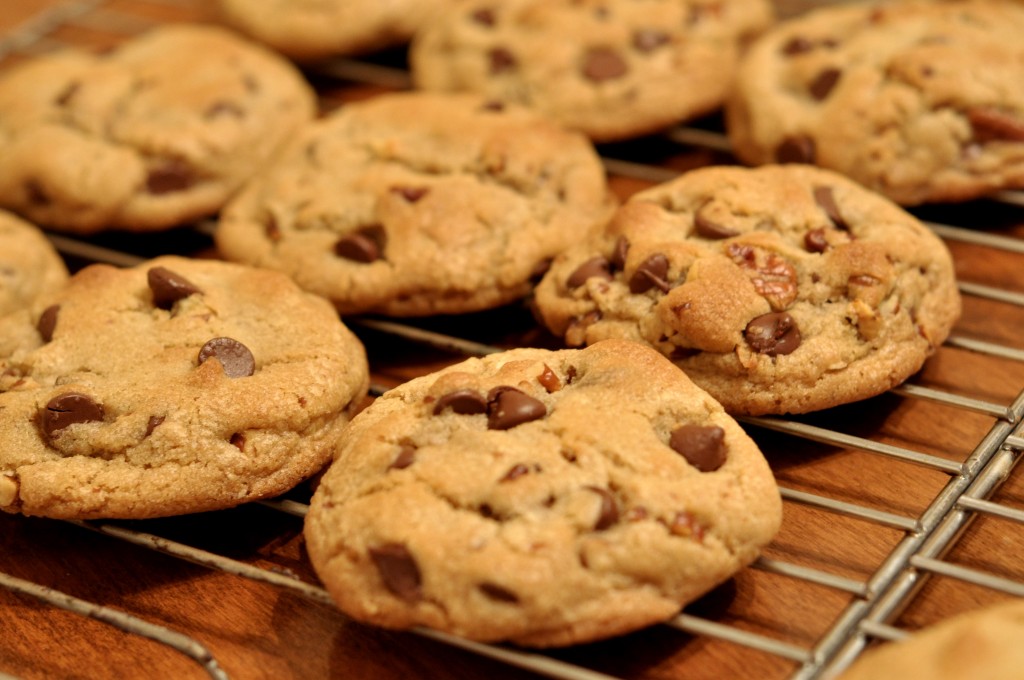 Chewy Chocolate Chip Cookies
1-1/2 sticks butter
3/4 cup brown sugar
1/4 cup sugar
1 large egg
2 tsp vanilla extract
2 cups all-purpose flour
2 tbsp cornstarch
1 tsp baking soda
1-1/2 cups semi-sweet chocolate chips
Preheat oven to 350 degrees F.
Cream butter and sugars together.
Mix in egg and vanilla.
Mix in flour, cornstarch, and baking soda.
Stir in chocolate chips.
Using a tablespoon or cookie scoop, drop onto ungreased pans, 2- 3 inches apart.
Bake for 7-10 minutes.
Cool on cookie sheet 3-4 minutes.
Star Kids Cookies
100g osoftened butter
1/3 cup obrown sugar
1 cup all-purpose flour
1 tbsp water
1 tsp vanilla paste OR vanilla extract
Combine all the ingredients in a mixing bowl and mix until dough is ready.
Roll out the dough onto a lightly floured surface using a rolling pin; or pat down the dough with the palms of your hands.
Cut out star shapes with star shaped cookie cutters and decorate with silver decorating balls. Note: Use whatever cookie cutters you have; I used heart shaped ones that I bought around Valentine's Day. I also didn't have silver decorating balls so I made icing and let the kids decorate them once they were completely cooled.
Lay out baking paper onto a flat oven tray, place the biscuits onto the tray.
Bake at 150 celcius for 12-15 minutes.
Let the biscuits cool.
Vanilla Bean Buttercream Frosting
1-1/2 cups of confectioners' sugar (add more until it reaches your preferred consistency)
1/2 cup of unsalted butter, room temperature
2 tsp of vanilla bean paste or vanilla extract (add more to taste)
1 tbsp of milk
You can make this frosting by hand, but it is so much easier with an electric mixer.
Mix together sugar and butter until they are blended and creamy.
Add vanilla bean paste or vanilla extract and milk and continue to beat for another minute.
If desired, add more vanilla bean paste or vanilla extract to taste or more confectioners' sugar to make it stiffer