Kids aren't eating enough vegetables, Canadian study says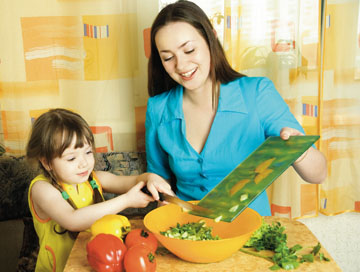 (NC)—According to a 2009 report from the Heart and Stroke Foundation, children are not only consuming far too little fruits and vegetables, but they are actually making fewer healthy choices than ever. The report shows that ten years ago, one in five children was eating five or more servings of fruit and vegetables daily–a number that just met Canada's Food Guide's recommended daily minimum. Unfortunately, things have grown steadily worse. In 2009, only one in eight children was meeting that same minimum.
The problem seems overwhelming but there are programs that can help. At My Best (www.atmybest.ca), a national school–based children's wellness program developed by AstraZeneca Canada and Physical and Health Education Canada, has healthy recipes online that your entire family will enjoy and activity sheets that will encourage your children to make fruit and vegetables an important part of their everyday diet.
Through programs like At My Best, and the support of parents and teachers, the health of Canadian children can be turned around.
www.newscanada.com