How to Make Bath Time Fun for Kids
If getting your little ones into the tub is a challenge, here are some ideas to make bath time fun for kids and enjoyable for mom as well.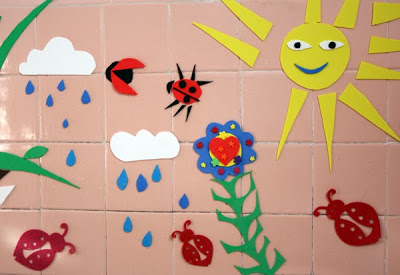 Foam Letters and Shapes: You can either purchase them or create your own. Craft foam is inexpensive and a great way for you and your child to create any shape you want.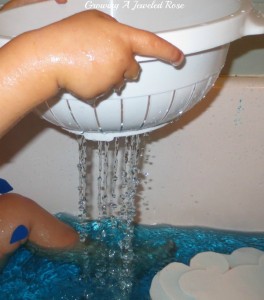 Kitchen Utensils: My kids love it when I give them things from the kitchen; strainers, ladles, measuring cups, mixing bowls, etc. I give them the foam letters and ask them to make me alphabet soup.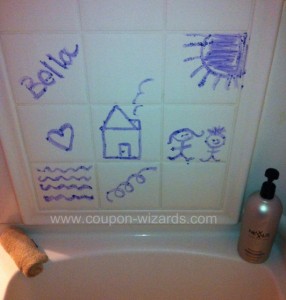 Bath Crayons or Paint: These can either be store bought or homemade. I don't know what my kids love more, colouring on the walls or each other.
Bubbles: Adding bubbles to bath time always makes things more fun! Instead of adding a lot of bubble bath all at once, I slowly add a small stream while the tub fills and swirl the water around with my hand. This makes for bigger bubbles and if my kids get in before I'm done they'll help me "stir" the water.
Toys: You can buy a variety of inexpensive bath toys. If you buy the ones with a hole in them I recommend putting a drop of crazy glue to cover the hole. Over time the inside will get mouldy even if you squeeze the water out after every bath. Right now my son's favorite bath time toy is his pirate and pirate ship. My daughter loves her mermaid and bath time dolls.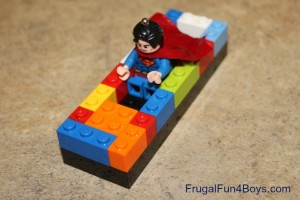 Lego Boat: My 11 year old will often make things out of Lego and bring them into the tub with him. It has become his mission to design a boat that will float.