Make Thanksgiving Dinner Preparation a Family Affair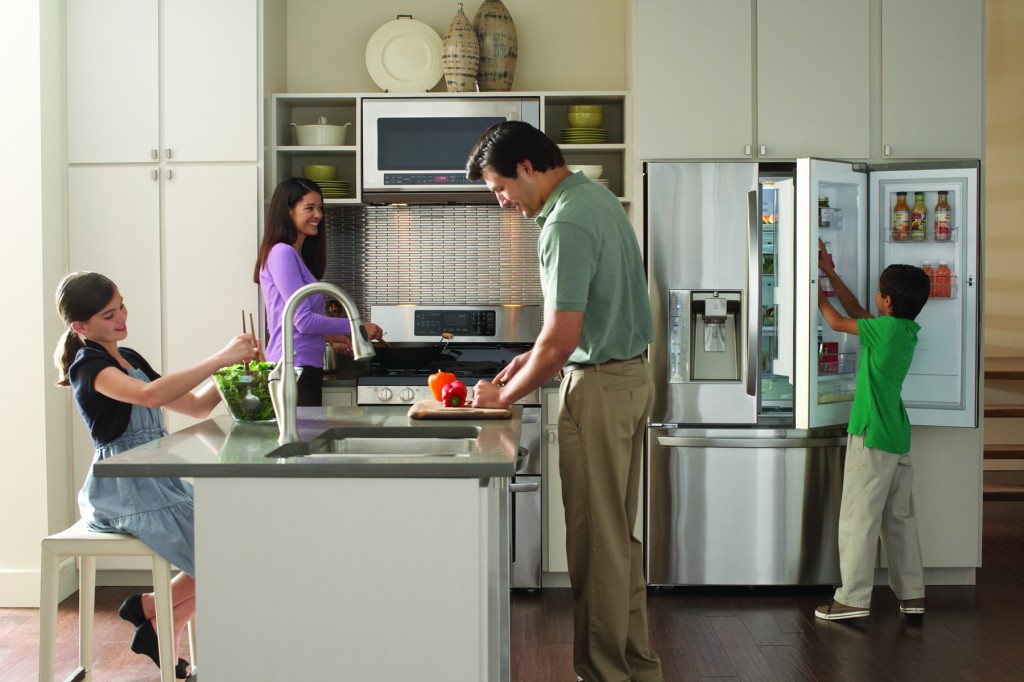 Thanksgiving is a time to be appreciative and a time to enjoy delicious food.  But the meal shouldn't be the responsibility of just one person.  As the saying goes, 'many hands make light work'. By teaching your kids how to help in the kitchen from meal prep to cleanup, you're also helping them understand how to prepare healthy meals and appreciate food for years to come.
"Parents can always use an extra pair of hands in the kitchen, especially with such a big meal like Thanksgiving dinner, and when encouraged, kids can enjoy spending time cooking and learning how to prepare meals," says Laura McGowan, Director of Marketing, LG Electronics Canada.  "Helping in the kitchen teaches useful skills that will last long past dinnertime and create some great moments together as a family as well."
McGowan provides insight on children of all ages lending a hand and learning in the kitchen:
• Grocery discoveries: Kids of all ages can learn the tricks of the kitchen on a trip to the grocery store. When children are involved in picking out new foods, such as exciting vegetables, they're more likely to try (and enjoy) new things, helping to expand their palate.
• Meal math: Task elementary-aged kids to measuring out certain ingredients using measuring cups and spoons.  Once measured, invite them to mix as needed to learn what the end result will be.
• Little chefs: Setting the table and retrieving ingredients from the pantry or refrigerator are good activities for younger children who might not have the skills necessary to prepare food.  The new LG door in door feature makes it even easier for kids to get the needed items.
• Team cleanup: Ensure everyone lends a hand with the cleanup and use innovative appliances like the LG Fully-integrated Dishwasher with EasyRack Plus for precise cleaning, energy efficiency and flexibility and convenience with the interior rack system.
• Buddy System: Always have an adult present in the kitchen when children are helping with food preparation and ensure knives or other sharp objects and hot elements are well out of reach of little hands.
For more helpful tips, please visit www.lg.com
www.newscanada.com