Men's Fashion Tips: Looking Stylish On A Budget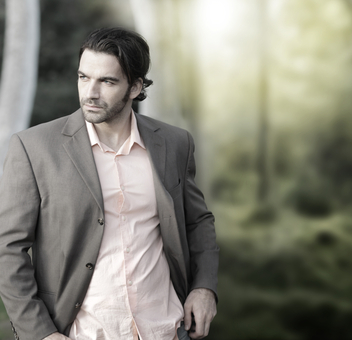 It's Friday night and you have no plans for Saturday. You decide to do the boring thing and clean out your garage when you get a text from your best friend. He says that he has tickets to that concert you've been wanting to go to and on top of that, he scored both of you guys stellar dates with two college friends. He sends a picture of your date.  She's very nice. Without hesitation you say "yes", and before you know it, you hang up the phone. You are all set to hit the hay when you realize that you don't have anything decent to wear.
Does this sound like you?
You just graduated from college and you have student loans to pay  yet, you haven't been on a date it seems like forever and you need some nice threads. Where you were stoked and grateful for a great time of fun, you have now become depressed and decide to cancel and call out sick. Firstly, it's not a job to call out of sick. Secondly, you can't reach your pal because he turns off his phone so he can't be disturbed. Lastly, you have time. With some help, you can pick some killer clothes and still look great to escort Cinderella to the ball—all on a budget.
Men's Fashion 101
Consider making an investment in purchasing a good, high quality suit. Depending on the current trend, it doesn't matter if it's a two-piece or a three-piece suit, as long as it is made with a high grade quality material. When thinking color, always stick with the basics: black, brown, tan, navy or gray. If your budget allows, grab suits in all of these colors just to keep you covered for any type of occasion.
Clothes
Keep good clean white long sleeved shirts handy all year round. This is another wise investment considering the neutrality of the white shirt. No matter what trend comes along, you can never go wrong with wearing a good suit with a crisp clean white long sleeved shirt underneath. You don't need a million of them, just 3-5 shirts will do. Just keep them clean, and you'll look classy every time you slip into one. (Nothing says grubby like a dingy white shirt, so whenever you can, take it off as soon as you hit the door and mark them to be sent to the cleaners.) Some other color options can be black, navy blue, light blue, beige, gray and depending on the occasion, an off white.
Grab a few ties for your suits, and by all means, try and stick with the basics in colors. Try to avoid trendy ties that are here today and gone tomorrow. Silk ties are a great investment. If you want to be a little off kilter in a good way, try putting on bowtie every now and then. If you want to experiment with fun and color, let your bowtie play this part, especially for special occasions.
Shoes
Buy at least two to three pair of great quality shoes. Again, stick with the basics in colors: brown, black, navy blue, gray and beige. Men, you should never, ever skimp when it comes to your feet. The same can be said for athletic wear, especially if you fancy yourself a born again athlete. The good money you spend today will save you the agony in the future. Whatever color shoes you buy, make sure you have good leather belts to match.
Here are a few more tips for men's fashion:
1. Sign up for your favorite store's credit card. Make sure you only use when absolutely necessary—and not for an emergency hot date!
2. Consider checking out consignment shops, Doctor Sales, which usually happen seasonally; estate sales and going out of business events. With a careful eye, you will be sure to score awesome finds and be the envy of your circle.
3. Search the Net for clothes coupons. Consider joining a coupon exchange group and don't be shy about asking for apparel coupons.
4. Take advantage of end of season sales like Black Friday, day after Christmas and Easter sales.
5. If you want to smell great, look for websites that offer fragrances for less tahn retail value. Many sites have men's fragrances for as little as half off or more.
6. If you are looking for great deals for grooming like manicures, pedicures and hair grooming, skip the professional salons and go for the schools that teach amateurs on how to become professionals. The pricing is way cheaper and the only difference is that the professional is already licensed. Teachers are always on board to make sure the student doesn't mess up.
Well, there you have it: some tips for our brave, strong and handsome fellas who want to look like a million bucks without actually having to spend a million bucks. Don't worry; it won't be long when you'll be able to shop when you want, where you want and with how much cash you want to spend. But until then, we'll just keep your budget beautiful fashion tips between you and me.
The writer, Danielle Smith, loves to blog about leather bags, clothing and accessories. Read more about her interesting finds in sbuckinghams.com </a