Part-time studies pave the way for career change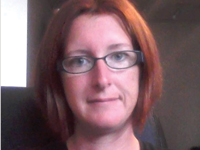 Amy Barlow helps her 5-year-old son with his homework every night. "Now it's time to do your homework mommy," he says to her.
At 33, Barlow is a working single mother, studying part-time to get ready for a new career. She joined the military after high school and is now awaiting her medical release.
Over a year ago she began taking online courses in business administration and accounting through her local college.
"I'd been out of school 16 years. It went a lot easier than I thought it was going to go," she says.
Barlow attributes her success to good time-management skills and being able to stick to her budget. "I started one course at a time, to make sure I could handle it financially."
Now she's taking four online courses at a time, and has decided to pursue another diploma in technical writing. According to Statistics Canada, in 2010, about 190,000 people were enrolled in part-time college studies.
The federal government offers part-time loans which have recently become interest-free for students while they're in school. And, new rules are making it possible for people with higher incomes to qualify for part-time student loans. The web site, CanLearn.ca, has the details on how to save, plan and pay for post-secondary education.
Although it has been difficult, Barlow has managed to balance a full-time job, part-time studies and the responsibilities of motherhood. "I figured out how to include my son," she says. "I would read my text books to him and he loved it."She says she is confident and enthusiastic about her future. "My goal is to have my own business."
www.newscanada.com