Planning An Exciting Baby Shower
The birth of a child is always a special occasion and one that tends to be celebrated feverishly by the new parents and their loved ones. Baby showers are very popular in these situations and originally started as a way to pass on tips to the new parents but are now more about celebrating the new arrival.
The 'shower' reference is supposedly from Victorian times when new mothers were given parasols full of gifts which were then opened above their heads leaving them to be showered with gifts. In some cultures it is only permitted for women to attend a baby shower but in most western societies it is now acceptable for men to be in attendance too. A baby shower is therefore a great way to celebrate your or your loved one's new arrival but it does take some planning. Here are some things that you will need to consider.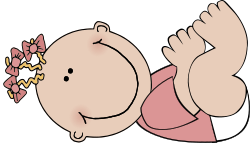 When –
In some cultures it is customary to have the baby shower either before the birth or after it but in others they are only held a certain amount of time after the birth. For example, in China the baby shower is only held after one month due to the fact that in times when technology wasn't as advanced as it is today babies would sometimes not live past this period of time. Some cultures also only hold baby showers for a family's first child.
Where –
Depending on whether the shower is a surprise and whether it is before or after the birth it can either be held at the home of the mother or the home of a family member or close friend. If the shower is after the birth then the mother may wish to hold it in her own home so as to not disrupt the baby too much.
Gifts –
The gifts that are generally given at a baby shower can vary from gifts for the baby itself or for the thrilled new mum. The birth of a baby can be a stressful time so the mother is sure to appreciate any gifts that you can give to help out. Traditional gifts include baby clothes and toys as well as things that will help the mother relax such as scented candles or cosmetics.
A nice idea is to present the mother with a new baby gift basket that has gifts for both her and the baby; you could even include some of things that she couldn't do during pregnancy such as foods she couldn't eat. It is also an American tradition to make a 'diaper cake' out of baby nappies to look like a tired wedding cake.
Games –
Some baby showers will be subdued occasions during which the friends and family will be able to meet the baby and discuss life as a mum, but others (where the baby is not usually present) will be slightly more adventurous. These occasions could involve dressing up to celebrate or partaking in a few party games. In South Africa the baby shower is known as a Stork Party and involves silly dressing up; it is usually celebrated 6 months into the pregnancy.
Other games that could be played tend to have a baby theme running through them such as competitions to name as many songs with the word 'baby' in them or a game in which guests try to guess how many times the new mum will say the word 'baby' during the evening. This can be done in secret so that the mum is oblivious to why different people are trying to get her to say 'baby'. You could also set up a game of Mr and Mrs between the proud new parents.
Chris Mayhew has recently helped in the planning of a baby shower and knows how difficult it can be. He is working for Your Gift Basket who provide gift baskets for all occasions including new arrivals.