Planning Your Child's Bar Mitzvah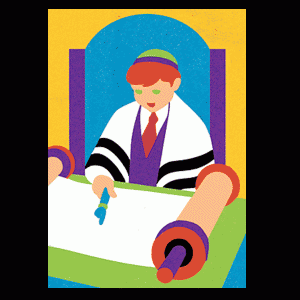 For the Jewish young man, and his parents, the Bar Mitzvah is perhaps the most significant religious event of his youth. As his parents, you have the responsibility of planning the celebration after the religious ceremony. Here are some tips to help you do so with minimal stress.
Learn the Date
Before you can book caterers, choose venues and send invitations, you need to know the date of your party. Talk to the leaders of your synagogue to learn the date. It can be set years prior to your child's 13th birthday if you have a large congregation. However, you can be certain it will be close to your child's 13th birthday.
Choose a Venue
You have many choices when choosing a venue for your party. Some synagogues have meeting rooms that can be used for this purpose. This will eliminate the need to transport family from the synagogue to the party. However, having the party at an outside venue may cut down on your decorating expenses, because many of these locations have built in decorations.
You will need to choose a venue that matches the people who will be attending your party. Will it primarily be adults, or are you having the party for the kids? If you are planning a cocktail party with hors d'oeuvres prior to the actual meal, you may want a venue with two separate rooms. Outlining some of these details before you begin looking for a venue will help you to choose the right one.
Choose a Theme
Your theme should reflect something your child loves. Sometimes parents choose an "All About Me" party that reflects everything that makes their young man special. Sports is another popular theme. For this, ask your son's input. Once you have a theme, you can build your menu, decorations, invitation and even the cake around it.
Hire Entertainment
Entertainment is the key to making your party memorable. Many parents choose to have a band or DJ during a bar mitzvah to provide music for entertainment and dancing later. Other entertainment ideas include video games for the kids to play during cocktails, photo stations, caricature artists, and arts and crafts for smaller children.
Party Favors
It is customary at a bar mitzvah to have party favors for the children who attend. These are small items that have the initials or name of your son. They should reflect your party's theme.
Create and Send Invitations
Without invitations, your guests will not know about your party. Choose invitations that match the theme of the bar mitzvah, and consider including a photograph of your son. Invitations set the mood for the party, so choose them carefully. Send the invitations three to four weeks prior to your party, so everyone has sufficient time to plan.
Hire the Caterer
The final step in planning is to hire a caterer. Choose one that is affordable, yet fits the needs you have for your guests. Ask your son's opinion about the meal, since the party is being thrown for him.
Monique Trulson works for eInvite.com, an online retailer of wedding invitations, birth announcements, bar mitzvah invitations and more.