Post-Secondary Education in the Rural Setting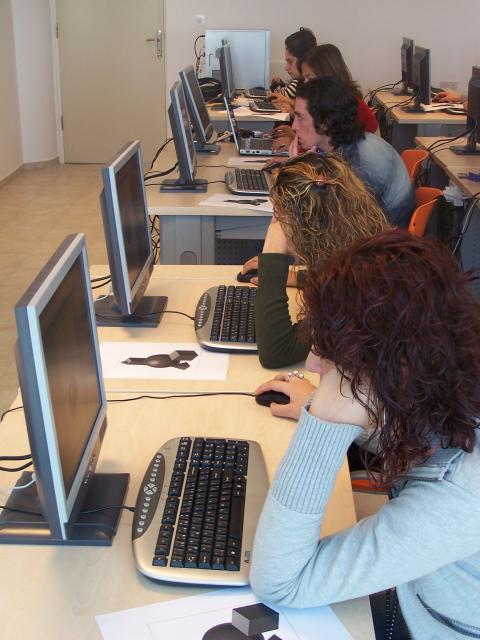 Rural students are actively seeking educational opportunities in the towns and communities in which they live. Students in rural communities can enjoy the benefits of studying in one of the many Manitoba rural sites offering quality education. If you, a friend or family member are considering furthering your education, here are few things to consider when choosing your educational institution.
Small Class Sizes
As compared to the larger university and college campuses in Winnipeg, where there can be up to 60 students in a class, the average class size at rural sites is typically 15 students. The benefit of these smaller classes is that instructors can spend more time personally answering questions and giving one-on-one help to those that require or seek further clarification. Also, smaller class sizes enable instructors to be more flexible in the way they present their material, allowing them to accommodate the various learning styles of the students.
Student Friendly Atmosphere
Front office staff and administration personnel in rural settings get to know you on a first name basis. Make no mistake, the personal attention you receive as a student at a smaller campus can be the difference between success and failure. At a rural campus you are not just another student number. Staff is more than willing to spend time discussing any questions you might have, anything from the program you are taking, to individual courses you are presently enrolled in, or planning for the future.
Money/Time Savings
Naturally one of the greatest benefits that attendance at a rural site has to offer is location. The short drive from your door to the campus has its advantages. The close proximity to home offers opportunities such as: better chances for a part time job, more time for homework, and less money spent on gas. With a shorter drive to school the stress level experienced by the students is decreased as traffic congestion and the distance driven on hazardous winter roads is avoided or reduced. Free parking is often available at rural campuses and helps lighten the cost on the student's pocketbook.
Facilities
Facilities at the rural sites can be as good as or better than those you may find in the city. Students have the opportunity to gain skills and knowledge by using new high-end computer labs, programs, and by having full access to the Internet. The rural sites may often incorporate upgrades and improve curriculum faster than their city counterparts.
Rural education is often delivered by multiple partners, such as Red River College, Assiniboine Community College, The University of Winnipeg, University of Manitoba and Campus Manitoba to name a few. Rural students can plan their degrees or certificates while sampling courses from the various institutions. Advantages gained by receiving your education in this fashion include, but are not restricted to; smaller class sizes, friendly staff, time/money savings, and easier access to facilities. Rural sites accommodate students of all ages into a wide variety of educational programs. Visit your rural campus for more information.
Text by Stanley Friesen, Kyle Guenther, Steve Blatz, Tim Falk, Rhea Fuchs, Nykolas Andrusiak, Anna Markwart and Chris Peters