Project generosity: Teaching children to give – By Melissa Yue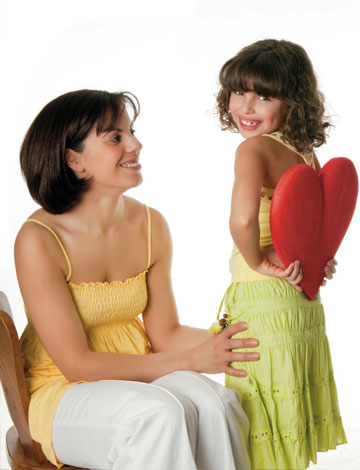 (NC)—Life experience has taught us that, as the saying goes, it really is better to give than to receive. Generous individuals make friends easily, and it's not only about giving gifts and money. Giving of your time can mean so much to a loved one or child who is craving your attention.
This summer, make the most of your time off to grow the giving nature in your children. Here are some ideas to get started:
Birthdays with a twist. Is your child celebrating a birthday this month? Instead of trying to compete with the Joneses, ask your child if he or she would like to receive one large gift and have everyone donate the money they would have spent to a charity your child chooses. Though there may be some initial resistance, explain how a few birthday dollars can help another child in need, protect a child from disease, or plant a vegetable garden to feed a whole family. Christian Children's Fund of Canada's gift catalogue can give you some ideas (www.ccfcanada.ca/Gifts).
Eye–opening experiences. Volunteer as a family to: pack boxes at a food bank; sing or perform at a senior's home; or visit a country where your children can see poverty first–hand. The experience is guaranteed to soften their hearts for people with real needs.
Lead by example. Be sure to practice what you preach. You can't expect your children to share their candy with their friends if you always make a fuss about I.O.U.s and splitting the bill. Invest in your friendships and be willing to help family members out when they need it. Your child will learn the value of giving to others without expecting anything in return.
www.newscanada.com