Stay safe in the winter sun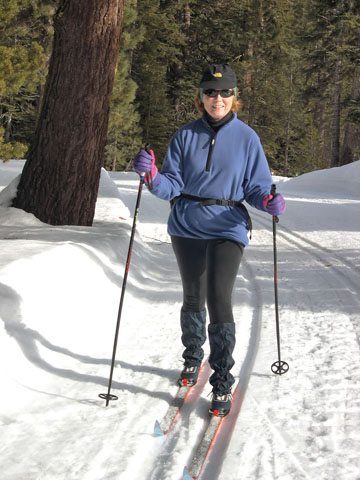 (NC)—The temperature drops and winter enthusiasts start gearing up for outdoor activities like skating, skiing and tobogganing. But don't forget that sun protection is just as important in the winter months as it is in the summer.
The colder winter temperatures do not block the sun's UV rays and reflections off the snow and higher altitudes can make matters worse. Significant long-term damage can result from not protection yourself adequately from the winter sun.
The Alberta College and Association of Chiropractors offers the following tips to keep you safe and healthy in the cold, on the ice or in the snow.
• Limit time in the midday sun. The sun's rays are strongest between 10 a.m. and 4 p.m.—whenever possible, limit exposure to the sun during these hours.
• Wear a hat. A hat with a wide brim offers good sun protection for your eyes, ears, face and back of the neck—areas particularly prone to overexposure to the sun.
• Wear sunglass that block 99-100% of UV rays. Sunglasses that provide 99-100% UVA and UVB protection will greatly reduce sun exposure that can lead to cataracts and other eye damage. Check the label when buying sunglasses.
• Always use sunscreen. Liberally apply a broad-spectrum sunscreen with a sun protection factor of at least 15 to all exposed skin. Reapply every two hours, or after strenuous activity as perspiration can remove even waterproof sunscreen.
• Avoid sunlamps and tanning salons. Although it is tempting to add some colour to pale winter skin or to prepare for a winter beach holiday, the light source from sunbeds and sunlamps damages skin and unprotected eyes.
• Monitor the UV index. The UV index is a useful tool for planning and timing your outdoor activities to prevent excess sun exposure.
Chiropractors are experts in back, muscle and joint pain, but they are also trained to counsel patients in how to live an overall healthy lifestyle. More information, including where to find a chiropractor near you, can be found at www.albertachiro.com.
www.newscanada.com