Teaching Your Kids About Owning a Car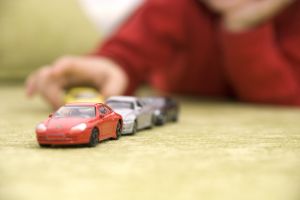 In many countries, a teenager's 16th birthday is a rite of passage. Depending on their location, a teenager is old enough to get their learner's permit or driver's licence at this age. After the teenager has the permit or licence clutched tightly in their hand, inevitably, the next thing they want is a car. As a parent, you may not be in a financial situation that would allow you to purchase a car for your teenager. However, that doesn't mean your teenager can't to purchase a car on their own. If your teenager has decided that buying a car is an absolute must, this is a great time for you to help them understand exactly what they'll be getting themselves into. Many teenagers may not fully understand the types of expenses involved in purchasing and maintaining a car.
The biggest cost involved in buying a car is the purchase price. Even if your teenager decides to buy a used car, they'll be shelling out thousands of dollars in what is probably the largest purchase they will make in their teens. Some teenagers may be under the impression that if it turns out they can't afford to maintain a car, they can turn around, resell their car and recoup their loss. This is not true; no matter what kind of car your teenager purchases, it will depreciate in value.
One cost that teenagers may forget when calculating how much money they'll need to buy a car is sales tax. The list price of a car may be $3,000, but the total cost of the car will probably be a couple hundred dollars more depending on what state you live in. Registration and licence fees also need to be taken into consideration. In order to register your car, you'll need to carry car insurance, which is mandatory for all drivers. Make sure your teenager understands that just because they can afford to purchase a car does not mean they can afford to maintain it on a monthly basis.
It's a well known fact that drivers under the age of 25 can expect to be hit with high insurance premiums due to their age. Male teenage drivers are typically charged higher rates than females of the same age due to the fact that boys, on average, tend to get into more accidents than girls. Your teenager may be able to qualify for an insurance discount by attending a driver training course or having good grades. Teenagers should be aware that even though their insurance rates may be high, if they don't keep a clean driving record, those rates may get even higher. Keeping within the speed limit and practicing defensive driving aren't just good safety tips – they're money-saving ones as well.
Dustin Ferguson is a journalist and writer based in Vancouver. He writes for the website Complete Insurance as well as a number of other publications.