Tips to Achieve the Latest Hair Trends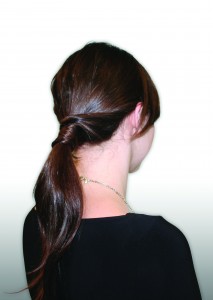 Summer is the season to relax and let your hair down – as long as it survives the elements. To keeping looking your best, here are few of the latest hair trends and tips:
Waves
This summer season try letting your own natural waves and movement shine through. To give your hair the natural fullness you crave without weighing it down, try a root lift spray, such as Nexxus Hydra-Light Root Lift Mist. By targeting your roots, the mist lifts hair where oils naturally weigh it down, leaving your tresses healthy, soft and full of life. Spray a little product in your hair and then scrunch in small sections from root-to-tip for natural-looking summer waves.
Ponytail
One of the hottest trends this season is the low ponytail, which can be ruined by summer's best friend and your hair's worst enemy – humidity. Flyways and frizz can make your look go from flawless to frazzled. By washing your hair with a frizz fighting shampoo and conditioner you can prepare for the humidity attack. Look for one that has 24-hour frizz control, such as Clear Frizz Control Shampoo & Conditioner to ensure your ponytail is smooth and sleek around the clock. Then, take your ponytail to the next level by wrapping 1-inch section of hair around the hair elastic and securing with a bobby pin.
Ombre
This summer, the ombre look continues to go strong, with emphasis on incorporating lighter tones. Red has also made a strong revival, with many starlets sporting fiery locks. Colouring your hair can look amazing at the start, but the summer sun can dry out your strands and drain the tone of vitality. Choose a hair product with a sunscreen filter and conditioning colour protection, such as Dove Colour Care Daily Treatment Conditioner.
Now watch as your hair becomes your favourite accessory.