Transitioning Kids to a New School Year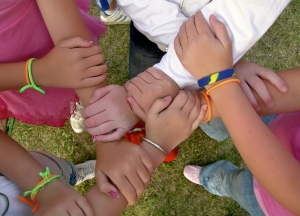 The shock of the back to school routine can be rude and overwhelming after the long, lazy days of summer. Get ahead of the chaos with these tips to help your kids get ready for the new school year.
See the Doctor and Dentist
Make sure your child is in the best physical health to start school this fall by setting an appointment with the pediatrician and the dentist. At the doctor's office, make sure your child is caught up on any required vaccinations as well as well-child exams. Prevention can also be practiced at the dentist by providing your child with a routine teeth cleaning and exam to start the school year off right.
Take this opportunity to discuss any behavioral or developmental concerns about your child with the pediatrician and the dentist. This will help you mentally prepare to provide your child with any support you might anticipate, and to correspond effectively with your child's teacher as the school year begins.
Budget for School Clothes and Supplies
Buying school clothes and supplies can put a dent in your budget. Fortunately, warm weather lasts through September, allowing your children to wear their summer shorts and t-shirts as school begins. Plan to purchase new clothes over the next few months, buying a few essentials to start the school year like a pair of sturdy sneakers and a couple of pairs of pants.
Gather up school supplies as they're on sale, as well as lunch boxes and backpacks. Get everything ready to go a week or two before school starts by packing up the new school supplies into the backpacks and setting them aside. This will help your kids feel organized and ready to go, especially on that first day.
Set Alarm Clocks
Getting your kids used to hearing the alarm clock in the morning can help that first week of school go more smoothly. Have your children set their alarm clocks each night as they get into bed to get in the habit. As important is to have your children actually get out of bed when the alarm sounds in the morning, no matter how difficult. Using this time to get them ready will keep every happier once the daily grind starts up again.
Clear the Schedule
The first weeks of school can feel overwhelming, resulting in over-tired and cranky children. Give your whole family a break by clearing your schedule during the first two weeks of school. Resist planning any extracurricular activities or busy weekends. Instead, focus on keeping those important routines you've already set up and make sure everyone gets adequate down-time and rest.
These tips will ensure that everyone in your family starts the school year off right.
Kelly Wilson is a busy freelance writer and mom of two growing boys who will be ready for the new school year. For more information about how to help your children take the best care of their teeth, visit Dr. Lance Heppler of Dental Designs, a Dentist in Vancouver WA.