Why a summer routine is important for your child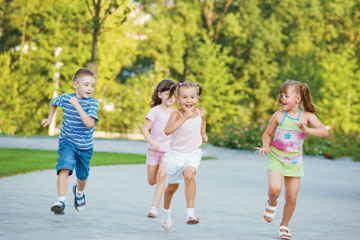 (NC)—With beautiful weather and months off school, summer can be one of the most exciting and active times of the year for children. But with no routine in place, some children find summer boring and miss spending time with friends.
At My Best (www.atmybest.ca), a national school–based children's wellness program developed by AstraZeneca Canada and Physical and Health Education Canada, emphasizes the importance of children belonging to a group and socializing with peers to promote their self esteem. Here are some tips to make sure your children are happy and busy during summertime.
1. Keep a routine. Even though your kids don't have school every day, make sure they still have a regular schedule. Start by establishing consistent bedtimes and mealtimes.
2. Plan play dates. Invite your child's friends over and try new activities like swimming or biking. Try to arrange these activities for your child at least once a week to keep them social and smiling.
3. Get involved close to home. Many communities organize fun summer activities for kids that are free of charge, including sports teams and day camps.
www.newscanada.com