Zooey Deschanel: Vintage Inspired Fashion Icon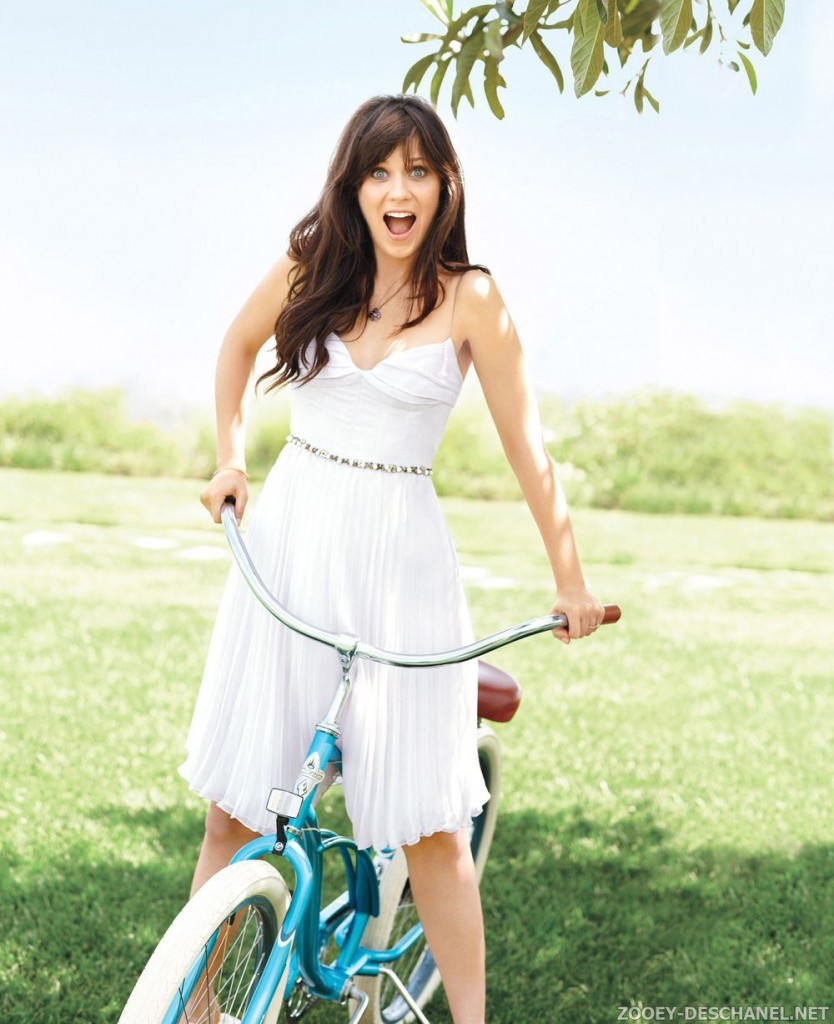 Hollywood has been known not only to build stars as formidable acting, forces but also as fashionable icons. Screen legends such as the late Princess of Monaco Grace Kelly, voluptuous siren Brigette Bardot, sex symbol Marilyn Monroe, and the most-loved stylista Audrey Hepburn are now all regarded as revered style idols just as much as they are respected as artists. But as decades progress, more actresses have emerged and more clothing options are offered which ultimately created a somewhat troupe of "fashion clones." With most ingénues donning the same body conscious dresses, midriff-baring tops, faded cut-offs and towering heels, comes someone who might eventually be revered in the level of her glamorous predecessors.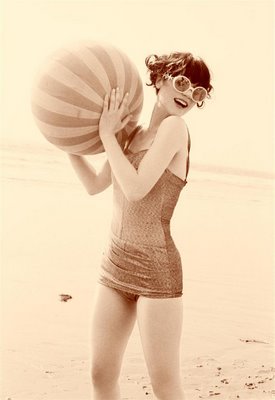 In a sea of short, fitted, and outrageous outfits comes properly-dressed Zooey Deschanel. Popular for assuming the role of the geeky Jess, which is her lead role in the hit television series New Girl, Deschanel also moonlights as a singer/songwriter for her indie retro-reminiscent band She & Him. She has always been recognized for her distinct style that is both quirky and refreshing as described by Cosmopolitan. This printed media outfit is considered very influential, much like www.foxybingo.com's own informative Foxy Friends Magazine. Donning dresses that seemingly hark back to the era of the 50s and the 60s, Deschanel can be seen wearing MOD (modernist) color-block shifts, "granny" dresses, floral sundresses, polka-dotted tea party frocks, and the like. Zooey's love for different patterns, frills, tights, and laces can be seen in the clothes she wears to her band tours and talk show visits. Not to mention, she was able to bring her eclectic wardrobe to the fictional characters she play on TV and the big screen.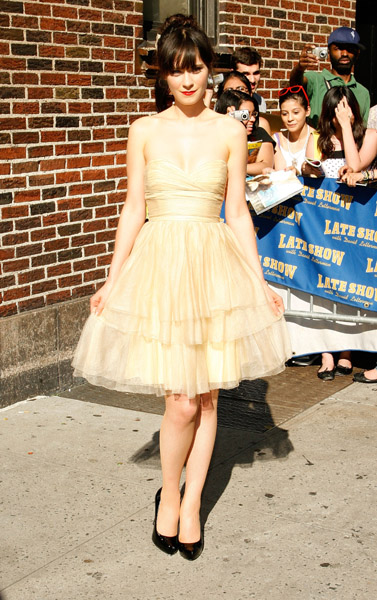 On her red carpet appearances however, Zooey Deschanel does hire the help of the bicoastal styling wunderkind Kemal + Karla. The New Yorker Kemal Harris and the Los Angeles-based Karla Welch joined forces with the eccentric actress to pull off polished, understated glamour from fashion houses Reem Acra, Oscar de la Renta, and Prada, amongst others. As other movie stars thrive in modern trends, Zooey happily stays in the past along with her blunt bangs and vintage garbs.