9 Budget-Friendly Christmas Gifts for Friends
Christmas is coming and there are so many people to buy for. If you're on a budget but still want to have something nice to give your friends, I've got a few fun ideas for you.
1) Quirky Nail Stickers: These are good if you happen to have a nail art fan in your circle of friends.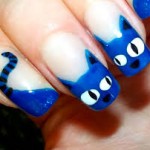 2) Fuzzy Socks: These are good for guys and gals. Not only are they comfy but they keep the tootsies warm as well.
3) Wireless Speakers: These are a great gift and if you go to the right place or catch a great sale, they won't cost you a bundle of money.
4) Trendy Texting Gloves: This will keep fingers warm and toasty while keeping up with their social media feeds.
5) Lipstick: Why not surprise your bestie with their favorite shade of lip stuff?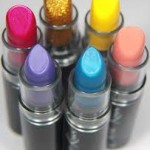 6) Styling Mug: Take coffee time to the next level with a great, stylish mug.
7) Baking Kit: Do you have a friend who loves to bake or are you a baker yourself? Why not treat them to a baking kit that you assembled yourself? It's cheap and easy to do.
8) Yummy Scented Candle: Buy a scented candle in their favourite scent or a fun, holiday aroma.
9) Statement Phone Cases: Who's gonna be stylin' this Christmas? Your bestie with his or her new cell phone case.