Bathroom Tour with Melissa Davis
Designer Melissa Davis gives us a tour of a masculine bathroom design she recently completed.
Are you looking to create a stunning bathroom with a classic feel that will remain stylish for years to come? Designer Melissa Davis shares these design tips.
1. A strong colour palate.
Don't be afraid to go bold. If you have a gentleman in the home, consider something like black marble, which is classic looking without being too feminine. If black is too out there for you, go for a cream , a Carrera or a Statuario marble.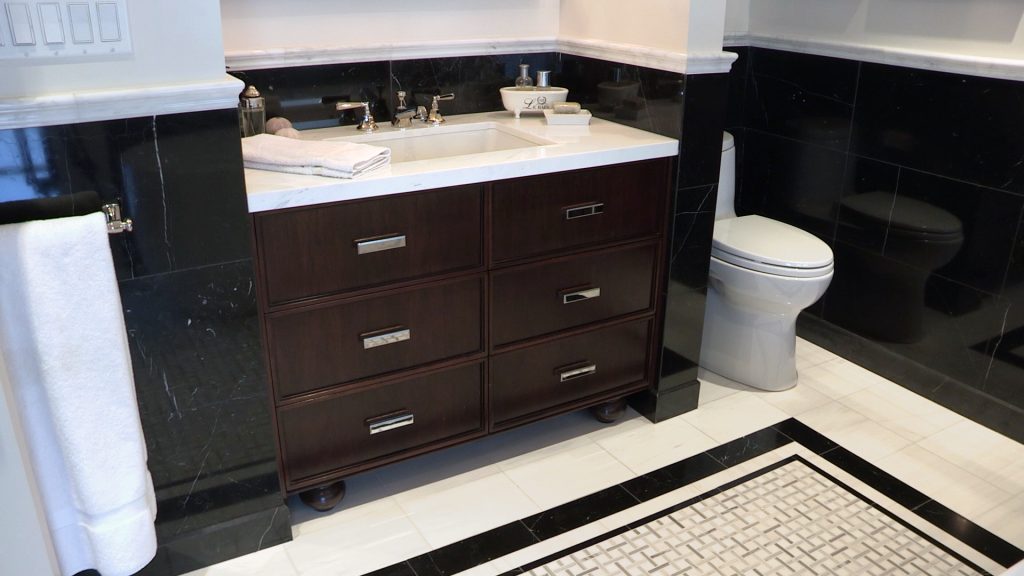 2. Tie in your flooring.
A basket weave mosaic for your flooring is a cool idea to tie in the colour scheme of the rest of your bathroom. This can be a great money saving tip because mosaics can be pricey. You can choose to do an inlay.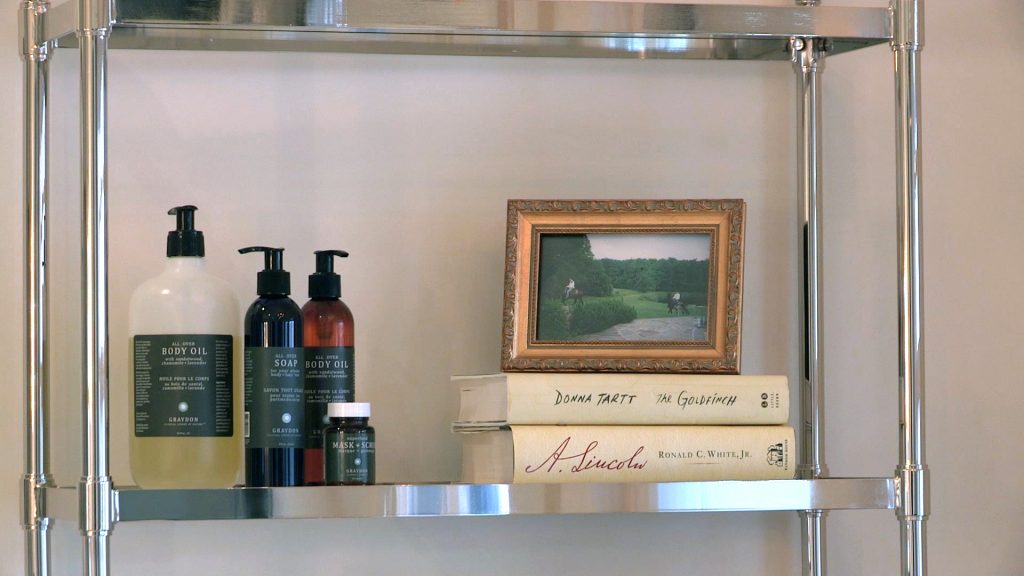 3. Consider storage.
You likely don't have a lot of space to spare in your bathroom, so when considering storage, you want to look for units that are minimalistic. A smart idea is to place storage over your toilet, where it won't monopolize your space.
4. Have fun with a custom vanity.
One of the perks of going custom, is that you can design your storage drawers to wrap around the sink and the pipes, maximizing your storage. Adding a feature like bun feet to the bottom of your drawers will raise the unit off the floor and give it a furniture feel that you wouldn't usually see in a bathroom. Don't be afraid of making your bathroom original and unconventional.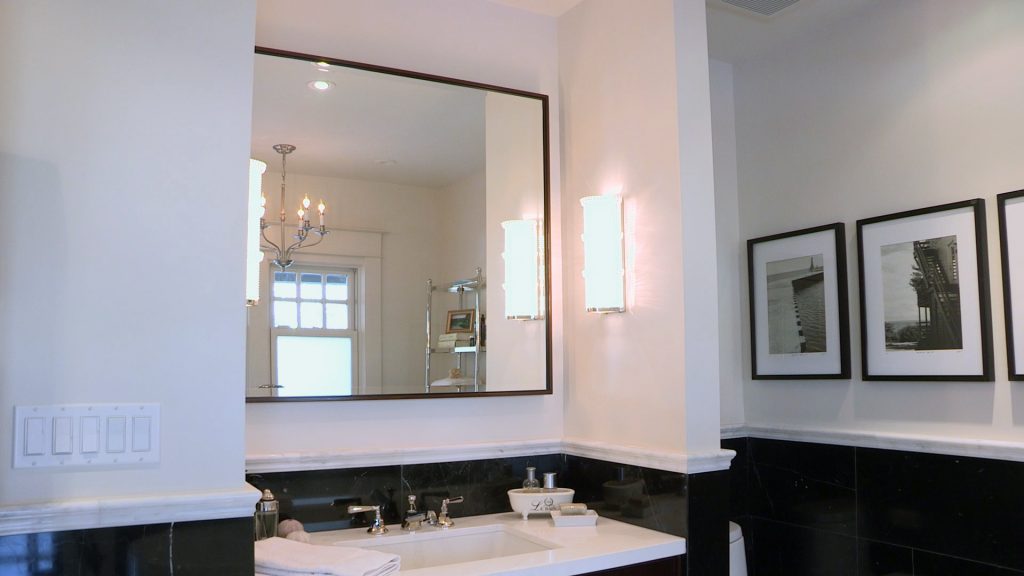 5. Don't forget light.
Sconces on either side of your mirror is a nice idea that will make your bathroom appear bigger – (the light will bounce off the mirror and trick your eyes) – and will further enforce a luxurious, hotel feel to your vanity area.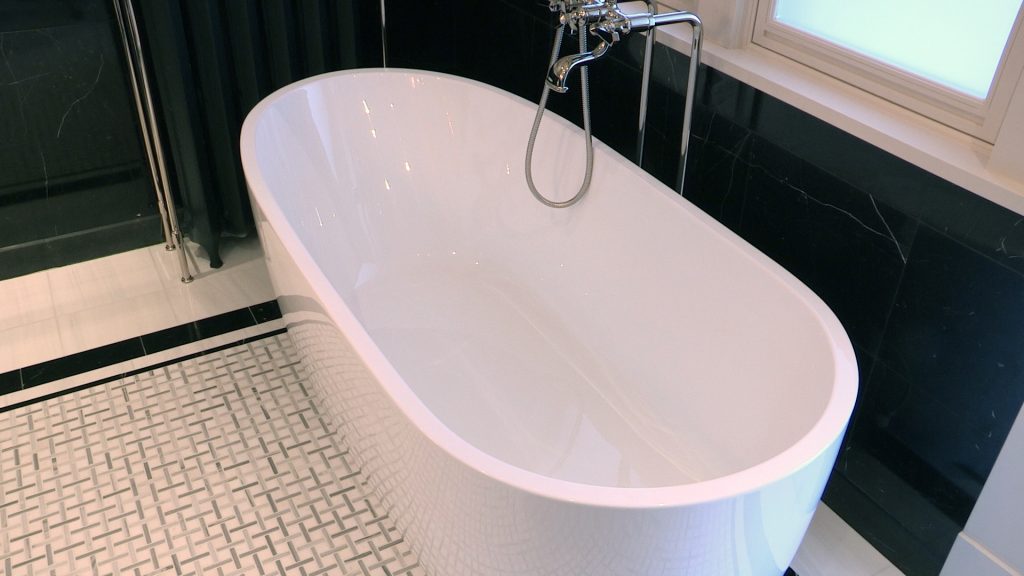 6. Opt for a tub.
Don't forget to give your tub a good test, ensuring that it suits your body, before buying and installing.