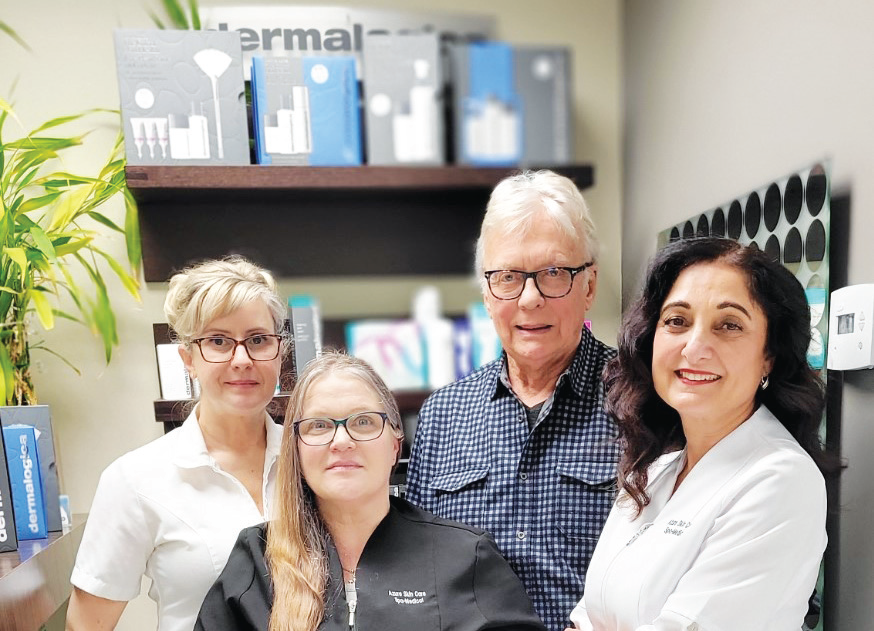 Beauty Destination Spotlight
Located in Surrey and Langley, British Columbia – Azure Skin Care Spa + Medical specializes in high-quality anti-aging and skincare treatments. The knowledgeable team has over 30 years of experience and are committed to delivering personalized treatments for you inside and outside of the spa.
Azure takes the time to get to know you and your skin concerns, and offers a detailed list of options and a road-map to guide you to better skin health. Under the guidance of their Board-Certified Medical Director, they also can help you choose the treatments and services that fit your unique needs.
The medical spa offers clients a short getaway from everyday life in a beautiful space, where they can feel relaxed and pampered. It's the ideal place to spend a few hours for self-renewal. Azure specialized treatments include, customized facials, anti-aging and skincare products, exfoliation treatments, chemical peels, laser hair removal, waxing, tinting, electrolysis, massage, Botox, fillers, body and face contouring, dermal infusion and IPL treatments. – Azure Skin Care Spa + Medical, www.azureskincare.ca