Convert an old Crib into a Homework Station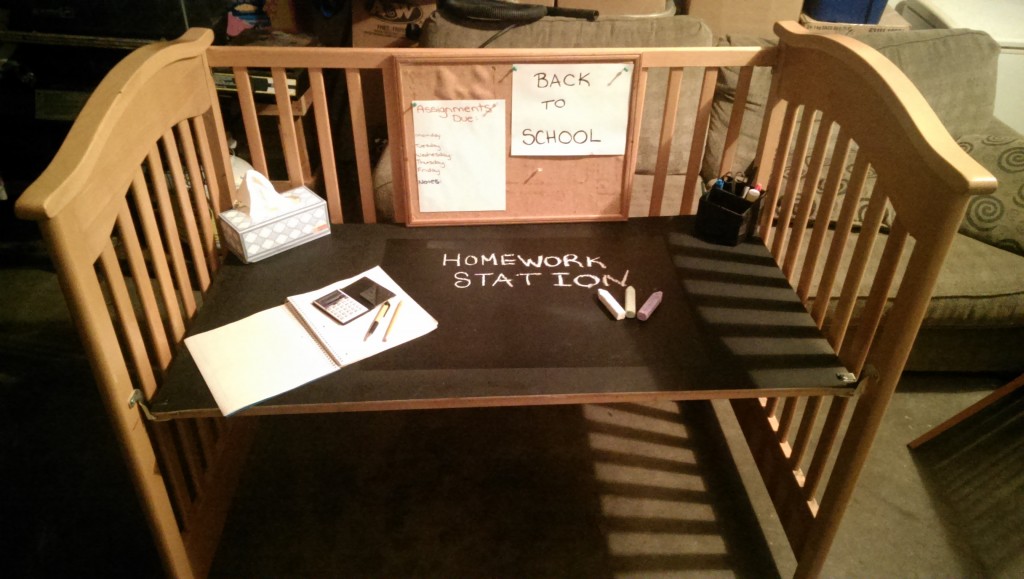 The first day of school is right around the corner and with that comes homework. It is a good idea to help your student(s) keep on top of homework with an area to study or complete assignments. I decided to convert an old crib into a homework station for my son!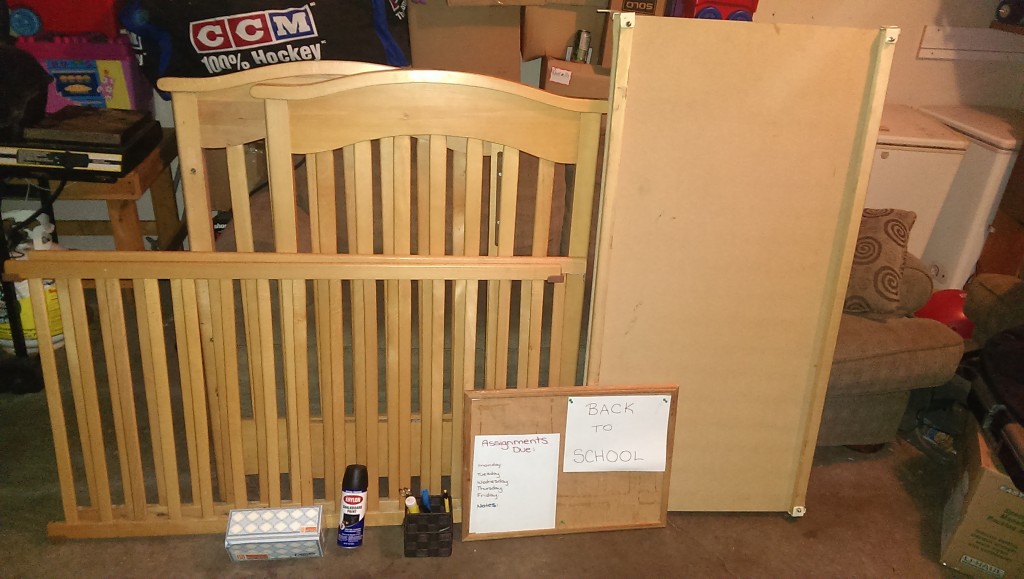 Tools Required:
Old Crib
Krylon Chalkboard Paint
Drill
Screws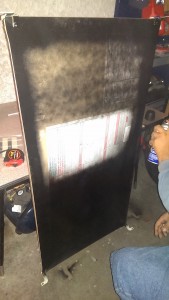 Start by spray painting the piece that will be the desktop with Krylon Chalkboard Paint.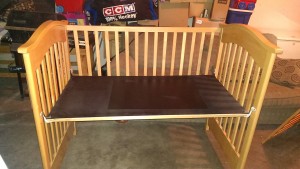 Once dry, assemble the crib pieces together. I used a combination of the crib hardware and screws that I purchased.
Note: I chose the chair I was going to use and had my child sit on it, then measured to make the desktop a comfortable height. This is an important step because if you choose a low stool or an office chair it will change the height of the desk.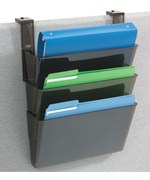 When the homework station assembly is done, add organization tools such as a push board, dry-erase board, pencil holder, chalk and a box of Scotties tissues for clean-ups. I will also be adding a hanging file holder – I just haven't picked one up yet.