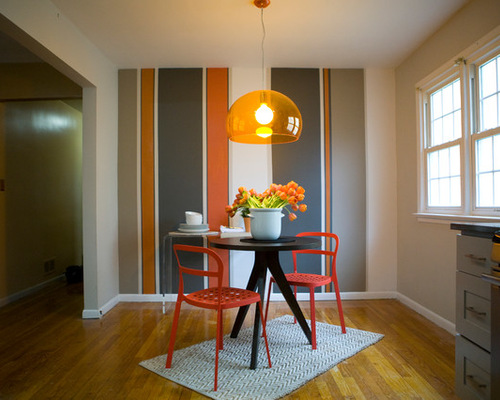 Creative Ideas for Small Dining Rooms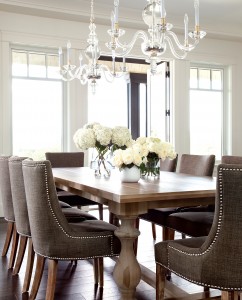 Dealing with a small dining room? Try one or more of these ideas to make the best use of your available space!
Light Tactically  
Shine a spotlight on the MVP of your dining room: the table. Just ensure that the fixture you chose is one that's scale to the table and doesn't overwhelm your small space.
Build in Banquette Seating
Banquette seating flush against a wall will not only give you more physical space in the center of your dining room, but the valuable space underneath can be used as storage.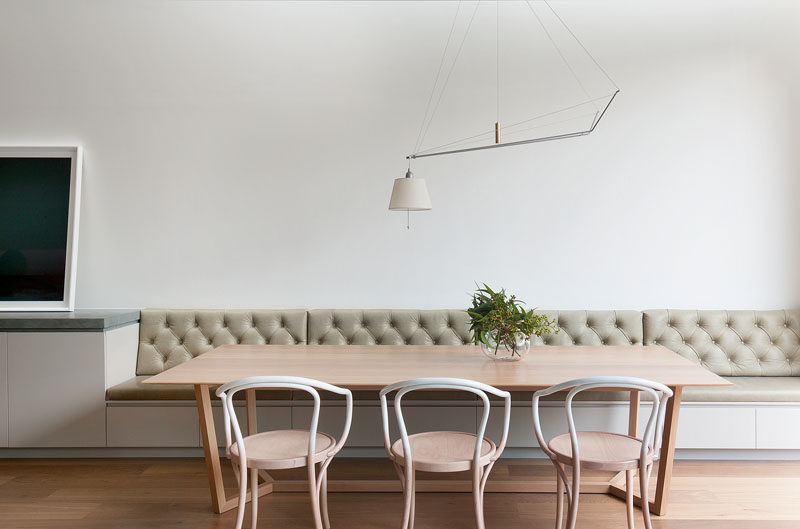 Learn how to DIY your own banquette seating here.
Go Armless 
For the dining room, armless chairs just may be the most logical choice, regardless of size. Chairs with arms certainly have a comfortable and elegant look to them but they can obstruct arm movement in addition to taking up more space than their armless counterparts.
Employ Strategies to Elongate 
If you're lucky enough to have large windows in your dining area, hanging generous floor-to-ceiling drapes will help to draw the eye upwards, putting emphasis on the room's vertical appeal as opposed to the (perhaps lacking) horizontal space. Another way to draw the eye upward is to find a way to incorporate vertical stripes into your dining room decor, or by placing a piece of statement artwork above eye level.