Delicious Roasted Brussels Sprouts
Loading advertisement...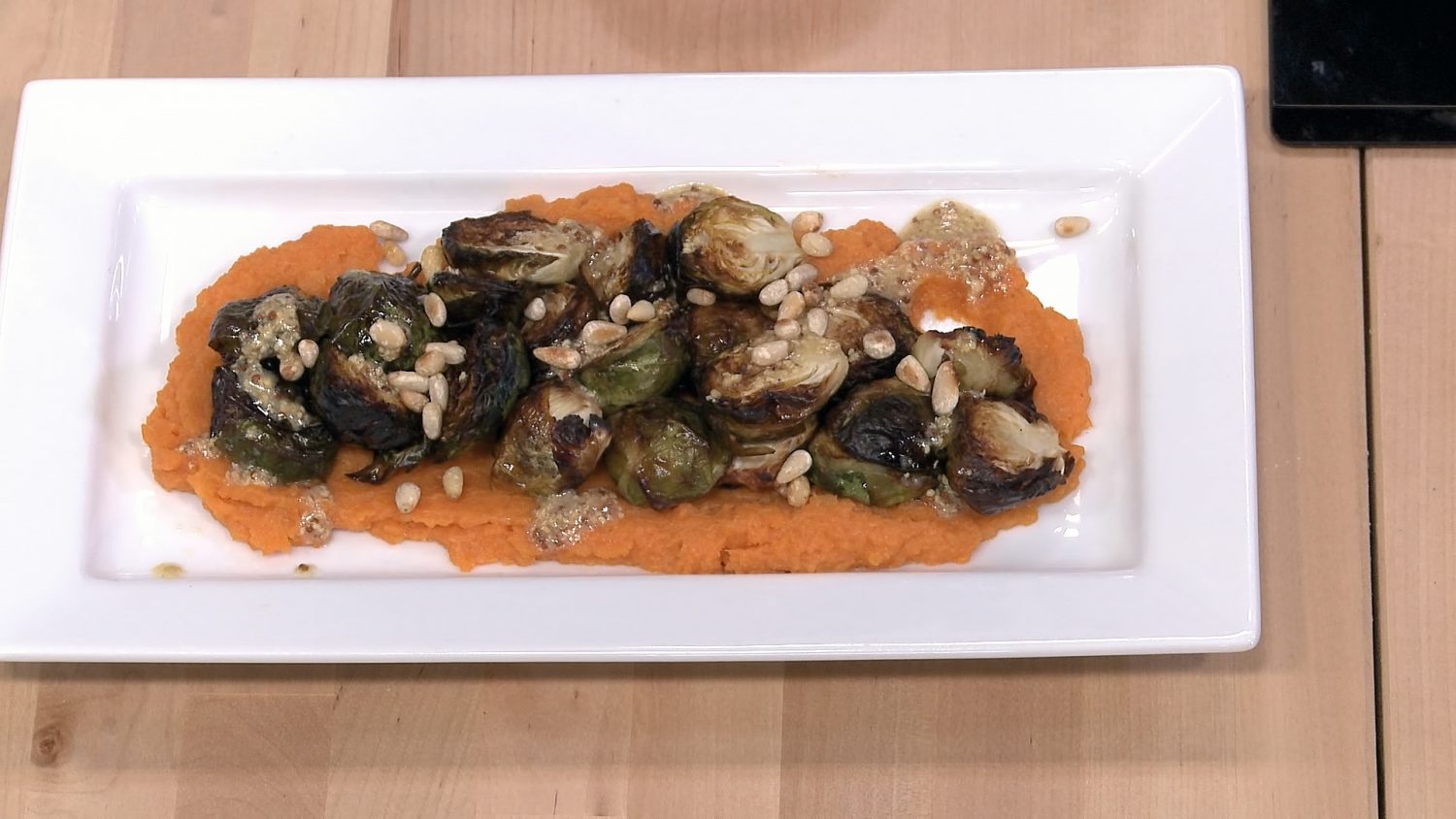 Up next
Stylish Laundry Room Tour
Cancel
Delicious Roasted Brussels Sprouts
Even if you're not a big fan of Brussels sprouts, you might change your mind after trying this dish. Today on
The Marc and Mandy Show
,
Chef Rob Thomas
s
hows Marc how to make a delicious dish with roasted B
russels
sprouts for Mandy. Watch the video above or keep reading to find out how to recreate the recipe.
What you'll need: Brussels sprouts, olive oil, salt, butternut squash, apple cider vinegar, dijon mustard, maple syrup (optional), butter, pine nuts
Start off by prepping the Brussels sprouts by cleaning them, cutting off the ends, and then cutting them in half.
L

ay

the Brussels sprouts

flat on a baking tray

and drizzle olive oil on them. Alternatively, you can toss the sprouts with olive oil in a bowl before transferring them to a tray.
Sprinkle some salt onto the sprouts and then pop them in the oven. Roast your Brussels sprouts for 30 minutes at 400 degrees. Ensure you are keeping an eye on them while they roast.
Next, you can begin to prep your butternut squash by cutting it in half, scooping out the insides, drizzling a little bit of oil on it, and placing it facedown on a baking tray. Roast it in the oven until it's nice and soft.
Once it's cooked, it should be easy to spoon out the squash into a food processor to create the puree. At this stage, you can add some salt, butter, and maple syrup (option) into the food processor as well. Blend well.
To start the vinaigrette, pour a small amount of oil into a frying pan, followed by apply cider vinegar and dijon mustard. Mix it all up in the pan.
Finally, it's time to plate. Start by putting some puree directly onto the plate. On top of the puree, you can add your Brussels sprouts. Then, drizzle your

vinaigrette

over top, serve, and enjoy!