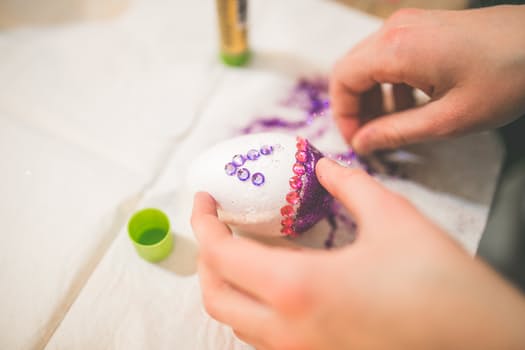 Easter Egg Decorating Tips for Families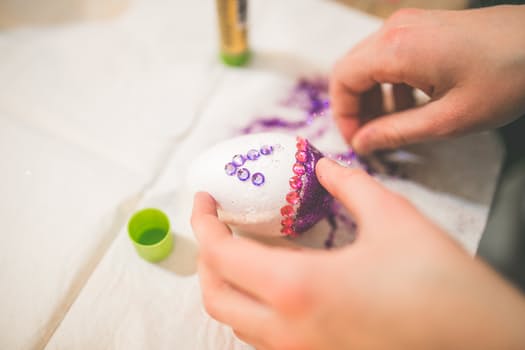 There are endless ways in which to decorate Easter eggs, both aesthetically and approach-wise. Here are some tips for ensuring an efficient, mess-less and fun egg decorating experience this Easter.
Make your dye using kitchen finds
Why not skip the artificial dyes this year and DIY half a dozen colorful concoctions of your own, using naturally sourced materials from your own kitchen. Find a guide here on DIY-ing your own dyes from things like turmeric, purple cabbage, beets and onion peels.
Make it a party
Turn your egg decorating into an annual tradition with family and friends by holding a low-key gathering with finger foods for the adults and pre-made dyes and boiled eggs for the kids.
Marbleize your eggs
Want to decorate your eggs with something a little more unique than flat color? Marbleizing is a technique that is simple to execute and will leave you with an egg that will stand out amongst the rest. Simply add one tablespoon of vinegar oil to your dye and then dip and dry your boiled egg like you normally would. The reaction between the oil and the water-based dye will create a cool, swirly pattern on the egg.
Don't use dye at all
If you have very young kids or are apprehensive about the mess dyes will inevitably create, consider alternative methods that are a little more forgiving in terms of spills and stains. Consider stickers, markers, or craft items you can glue on, such as googly eyes,