Easy DIY Shoe Update
Loading advertisement...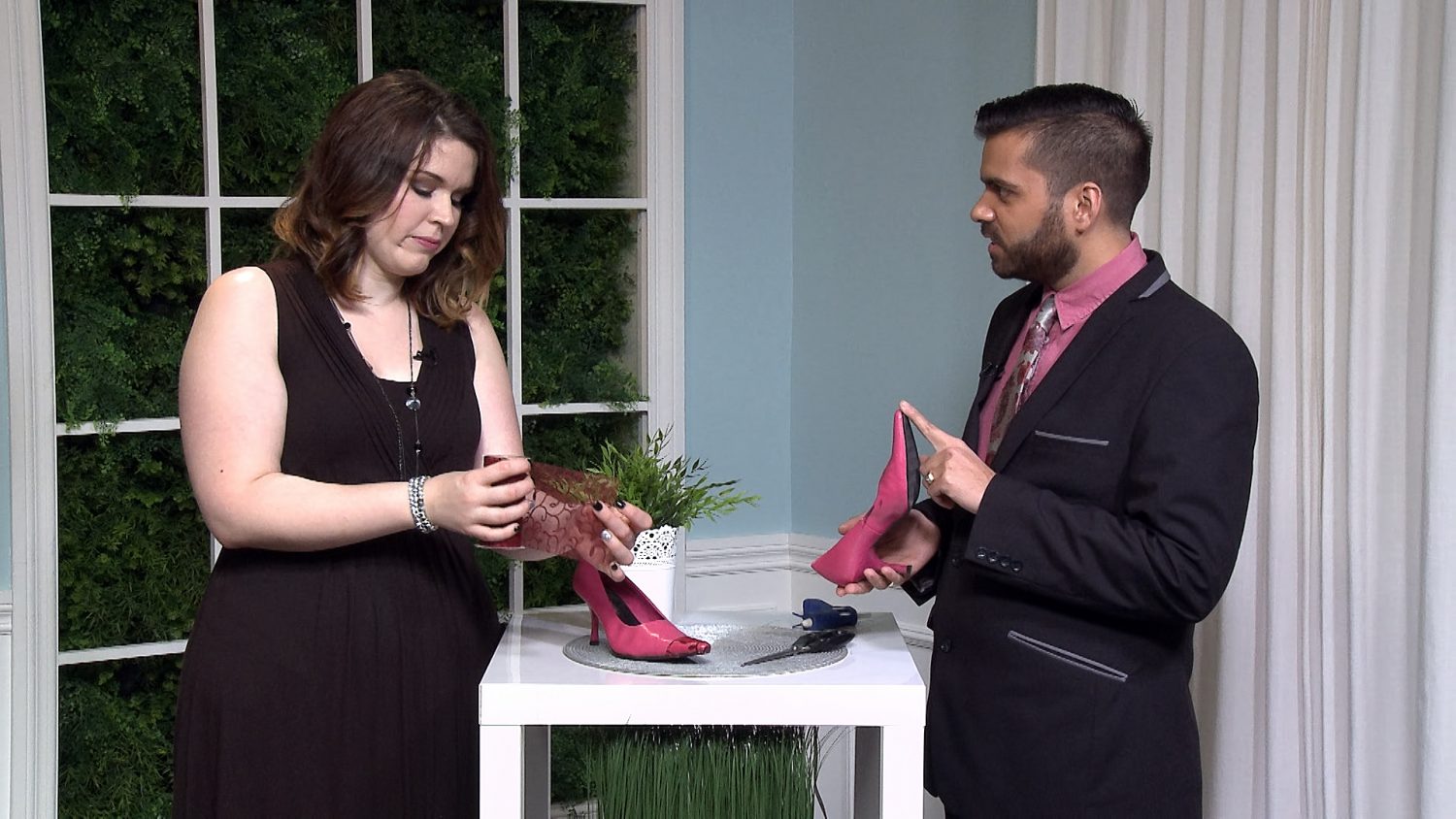 Up next
Joe Mancuso's Investment Property Advice
Cancel
Question: What do you do when you've got an old pair of shoes, that you're not quite ready to give up on? Answer: You upcycle them, of course. In this segment of the Marc and Mandy Show, Mandy amazes Marc with her DIY skills by using inexpensive supplies to dress up an old pair of heels. Keep reading to find out how.
What you'll need: old shoes, lace or fabric of your choosing, scissors, hot glue, hot glue gun
Step 1: Cut
Once you've gathered all necessary supplies, cut two equal sections of fabric, using the width of the toe of your shoes as a guideline.
Step 2: Glue
Next, wrap the pre-cut section of fabric around each of the toes, and use hot glue and a hot glue gun to secure the fabric to the shoes. TIP For best results, glue around the edges of the shoe, so that the glue won't be visible. Trim off any excess fabric with a pair of scissors.
Step 3: Repeat
Depending on what condition your shoes are in, you may want to keep gluing fabric to the shoe. If your shoes are gently worn, limit the fabric to the toes of the shoes, for an elegant and classy accessory that looks next to new.
Keep in Touch with Us… Everywhere!
Facebook: https://www.facebook.com/marcandmandy/
Twitter: https://twitter.com/MarcAndMandy
Instagram: https://www.instagram.com/marcandmandyshow/
Leave a comment below, We'd love to hear from you!