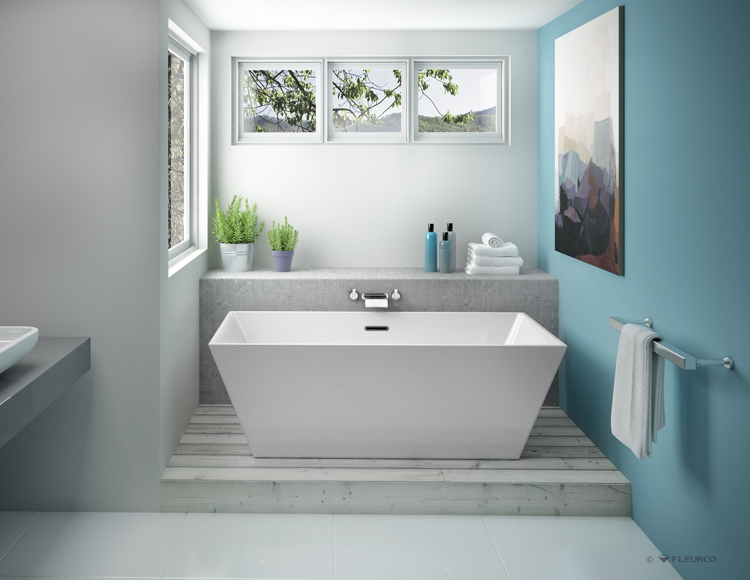 Expert Advice: Finding Space for a Freestanding Tub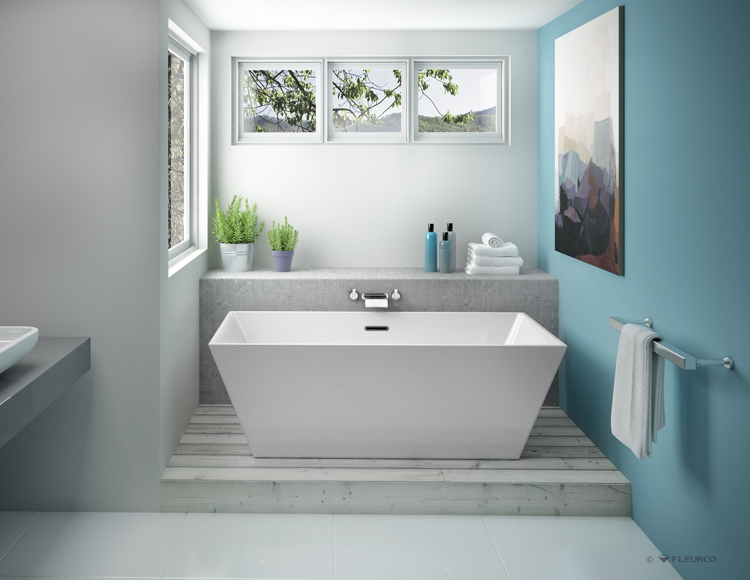 Q: I would love to replace my traditional tub with a freestanding soaker tub but I'm not sure if I have the space. How much room do I need to be able to install a freestanding tub? – Elizabeth P.
Hello Elizabeth,
The good news is that freestanding tubs come in a variety of sizes which gives you plenty of options. When choosing a freestanding tub, you want to be mindful of how close the tub is to other fixtures in the space. For example, you don't want the side of the tub to be too close to the toilet. You'll also want to make sure to leave enough room to be able to access all sides of the tub for cleaning. If you are working with a limited amount of space, you might want to consider a hybrid model like the Rochelle 59 by Acri-tec which gives you the look of a freestanding tub but only requires clearance on three sides.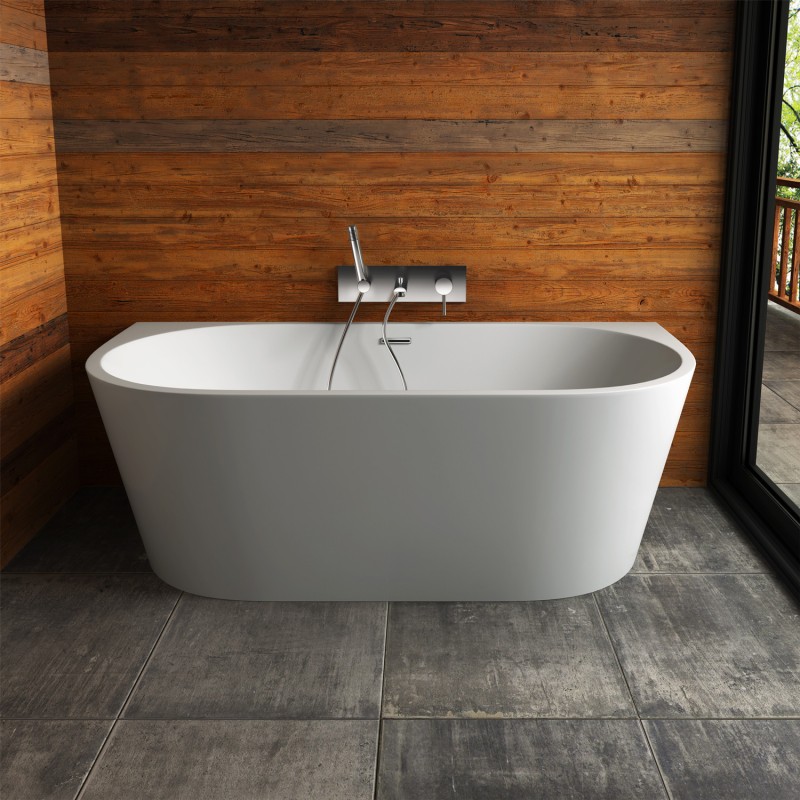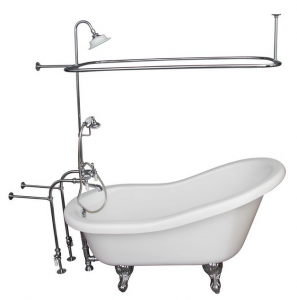 Another thing to consider when designing the space is the need for a shower. Is there another bathroom in the home that offers a shower or is there room to have a separate shower in this bathroom? If this is the main family bathroom, you most likely wouldn't want to sacrifice a shower for a freestanding tub. One option that you may want to consider is a soaker tub with built in shower kit like this one from Barclay!
Best of luck with your renovations!
Brandy
Our Expert: Brandy works together with Paul, whom she fondly refers to as the Woodshop Magician. Together, they are Wood Be Art, specializing in bespoke cabinetry & custom, heritage renovations!